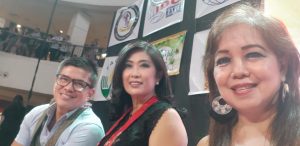 World Dance and Dance Sport Federation, the International Dance Organization, with over 90-member nations representing more than 250 performers from six continents, founded in 1981 by Mr. Moreno Polidori, in Florence, Italy has, through the years, been actively organizing and granting Continental and International Competitions and Championships.
Currently, it is greatly immersed into the community of dance all over the world. Working constantly to enhance the quality of its dancers, through participation, its adjudicators through education, and national member images are involved with the largest dance organization in the world.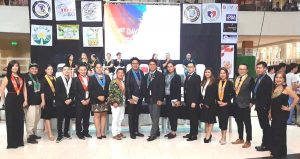 In February 2019, the IDO launched its Philippine counterpart through its only recognized body in the Philippines– the Philippine Dance or PHILDANCE. Its aim is to craft a special milestone to bring together the talents of each of the dance genre of various dance disciplines such as, Performing Arts: Ballet, Modern Jazz and Contemporary Dance, Street Dance: Hip Hop, Breakdance and techno, and Couple Dance: Ballroom, Argentine Tango, Latino Bachata and Salsa, among others. This is the first time this kind of event was organized and conducted in Davao.

Through the initiative of the IDO chairperson Ana Dulce B. Yango, it paved the way for the Regional Dancesport Council of Davao, Inc., led by its indefatigable president, Lilli C. Arellano, and tapped it as the IDO-Phildance Federation's regional agency in Region XI. The RDCD eventually convened and organized the different dance genres in Region XI to test the dance athletes' skills and abilities through a series of
dance competitions dubbed as the First Davao Dance Festival and Championship held last Oct. 24, 2019, at the Atrium, Abreeza Mall, Davao City.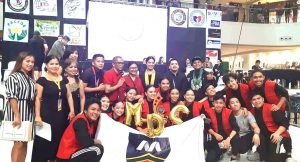 Among its partners were the Davao City Mayor's Office and the Davao City Sports Division, the Philippine Sports Commission, Philippine Amusement and Gaming Corporation and Matina Town Square, together with the PBA Party List.
Emerging as champions were: Folkdance Category – Catalunan Pequeno National High School; Cheerdance Category – University of the Immaculate Conception and for the Hip-Hop Category- Malayan College Mindanao. For the Ballroom Category, Amateur A Modern Standard Discipline – Dave Torres and Roshua Daclan and for Amateur A Latin American Discipline – Richard Sanchez and Dawn Yvra de los Nieves, all four from the Davao Doctors College.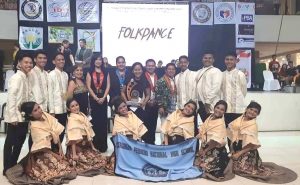 This very first regional Phildance/IDO Dance Festival in Davao City will definitely make this the roadmap to internationalization of dance sports in the Philippines. The winners will have the chance to represent Region XI to the IDO/Phildance Championships national and eventually the international IDO Dance Competitions.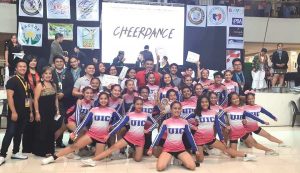 Event speakers were: Lilli C. Arellano – president, RDCD and FDDF event organizer
IDO-Phildance Federation–Ana Duldce B. Yango, IDO-Phildance chairperson;
Inspirational Message–Michael Delton P. Aportadera, Davao City Sports OIC;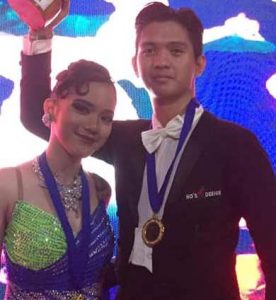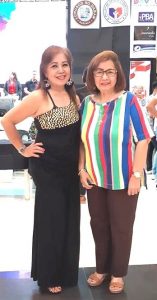 Keynote Speaker– VM Sebastian R. Duterte represented by Councilor Pilar C. Braga; Inspirational Message– Ms. Andrea D. Domingo, PAGCOR chair and CEO, represented by Monina Hipolito Duroja; Inspirational Message–Cong. Jericho B. Nograles, represented by Mr. Edwin Pardillo of PBA Party List Davao del Norte.