The Mindanao Development Authority (MinDA) is expanding its retail outlet concept as well as providing it with livelihood opportunities in Lanao del Sur and Marawi City.
In implementing the project in partnership with Plan International, the MinDA Tienda, first introduced in the earthquake-hit North Cotabato and Davao del Sur provinces, will be expanded to include the Livelihood Opportunities in Villages for Economic Upliftment, said Secretary Emmanuel F. Piñol, MinDA chair.
"In a meeting with Plan International officials, I emphasized that success of these projects should be measured in terms of the reduction of the poverty incidence in the area," said Piñol.
The MinDA Tienda concept in North Cotabato and Davao del Sur provides victims of the earthquakes with basic commodities at lower prices, while its implementation in Lanao del Sur and Marawi City, MinDA will assist organized women groups "in starting a community store which would offer basic household needs at prices lower than in the market."
Lanao del Sur and Marawi City have been reeling from the impact of the armed conflict that led President Rodrigo R. Duterte to place Mindanao under Martial Law.
Plan International is among the international non-government organizations that are helping the areas affected by the conflict to recover from its impact.
Meanwhile, MinDA said it is implementing a communal poultry raising project in areas affected by the recent earthquakes with the help of Charoen Pokphand Foods Philippines Corp., a Thai company which will provide the inputs and technical expertise.
MinDA said the Thai company will also be the one that will buy the produce "in excess of what the community needs."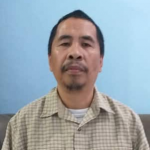 Managing Editor at Mindanao Times