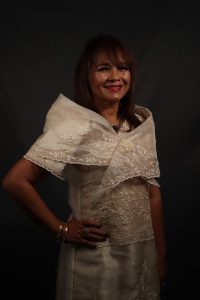 Mona Lisa Jovellanos Kozel, Senior Vice President for Marketing Operations of timeshare company Take A Break Travel DBA Paramount Consultant, was recognized with other leaders included in the 100 Most Influential Filipina Women in the World Award (Global FWN100). She is the only Filipina holding an executive position in the largest, male-dominated vacation ownership company in Las Vegas.
San Francisco-based nonprofit The Filipina Women's Network (FWN) gives this award to Filipina global leaders for outstanding contributions in their respective professions, industries, and communities. The Global FWN100 also recognizes leaders for their work on femtorship or female mentoring. This year, Global FWN100 awardees were honored at the Awards Ceremony and Gala of the 16th Filipina Leadership Global Summit, which is scheduled on October 31 at The Westin Paris -Vendôme in Paris, France.
Mona has been holding her position for the past 16 years. As her organization's marketing chief, she is in charge of over 400 employees—-the majority of which are Filipinos—-in 14 prime locations across the Las Vegas Strip.
"This recognition from FWN100 is a humbling experience, a testament to the impact that Filipinos can make to communities and organizations around the world," Mona said. "It is also a challenge for us to open more opportunities for women around the world. When a woman makes it to the top, I believe she must use her power to help other women as well and inspire them to be courageous and resilient.".
For her contribution to the organization and for opening up opportunities to Filipinos in Las Vegas, Mona will receive the Builder Category award of the FWN100. According to the FWN, the Builder award category is given to leaders who "have demonstrated exceptional organizational impact at a large workplace environment."
Paying it forward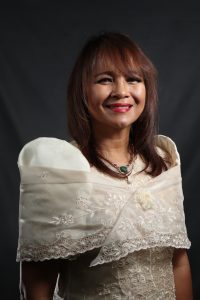 Her career break came in when she landed a job as an Off-Premises Contact (OPC) for a small booth in the property Vegas World in Las Vegas, now known as Stratosphere. It was her first job at the vacation ownership industry and from there, she quickly rose to the ranks and became a corporate trainer. She helped grow the company's employment and opened massive job opportunities especially to the Filipino American community in Nevada.
For Mona, reaching the pinnacle of her career comes with the responsibility of empowering others, especially women. One of the most successful women she trained is Lisa Mitchell, who is now a site manager in one of Take A Break Travel's most productive locations. A single mother of 21 with no prior experience when she started as an OPC, Mona took her under her wing.
A commitment to diversity and inclusion
Mona works with different organizations like the Las Vegas Filipino American Chamber of Commerce (LVFACC), where she serves as Vice President for Business Development. She spearheaded a community outreach program held from June to July 2019 which able to open opportunities to hundreds of immigrants and recruit them. Many of these new employees hail from the Filipino-American community Supporting diverse families from all over the world.
For her contribution to the Filipino American community, the National Federation of Filipino American Association (NaFFAA), which is the United States' largest national affiliation of Filipino American institutions and Organizations with 4 million Filipino-American members, gave Mona the "Community Builders Award.
For Mona, her latest accolade from the FWN is a reminder that empowering women in the workplace can deliver outstanding results. She also believes that while women tend to be nurturers, they also deserve an environment that would allow them to develop a meaningful career.