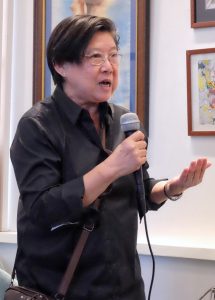 This old house, built sometime in the 60s or 70s, along University Drive in Juna Subdivision, Matina, used to be the home of the de Castro family. Today, artist Dabawenyo Lia Lopez Chua and nephew Andrei Lopez Chua have brought life back to this old abode and gave it a new shine, and christened a new name: The 6th Republic.
"Our inspiration for opening this coffee shop is really the artists of Davao – writers, poets, and painters – to give them a space for conversations over coffee and perhaps, to showcase their works as well," Lopez Chua shared.
Since its soft opening a month ago, a number of curious visitors have found a new nook to hang out and enjoy the food and books from Lopez Chua's personal collection. It also made them ask her about the coffee shop's unique name.
"The 6th Republic is an aspiration, a concept of a better place where there's genuine democracy. It also pictures a place of real prosperity, where government takes good care of its people, especially the artists," she explained.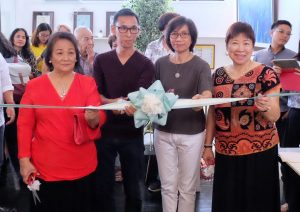 It can also be a place for good food and good coffee. Ever since it opened, habitiea have raved about its pasta dishes, especially their Aglio e Olio, Pesto,Truffle Chicken Fettuccine, and 4-Cheese. Their Osso Bucco, Baby Back Ribs and Salpicao are also highly recommended by friends. For pizza, their Pulled Pork flavor is definitely a must-try.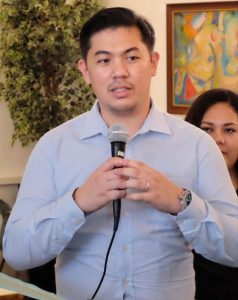 And what's a coffee shop without coffee, right? Aside from the staple espressos, Americanos, frappes and lattes, 6th Republic also whips up mean liquored coffees, such as their T.A.L.A. (coffee with rhum, topped with whipped cream and chocolate shavings), John Bengan Pick Me Up (iced mocha coffee liqueur with vodka), Verses (iced mint mocha coffee with rhum or vodka), Stanza (chocolate almond coffee with steamed milk), Joshua Lim So Special (iced orange rhum coffee), to name a curious few.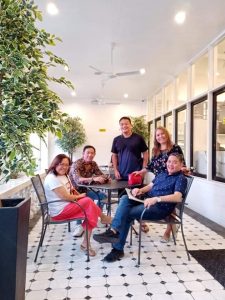 Their opening last Monday, November 18, coincided with the launch of the latest edition of the late Tita Ayala's famous Road Map series, which featured Dabawenyo playwright Joshua Lim So's Palanca-winning play, "Tungkol kay Angela", and the exhibit opening of the Carlota de Pio's artworks at the cafe's function area.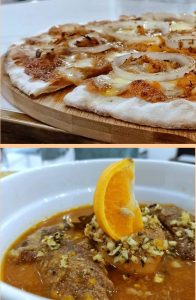 The late Carlota de Pio, a Cebuana who was then based in Davao, came from the Abellana family of artists. "She was an artist who took her time with her art. She would start something in the 1990s and finish it in the 2000s," shared Lopez Chua
De Pio's son, Kahlil, also graced the exhibit and expressed his gratitude for honoring his mom's memories through her artworks.