A grand centerpiece was unveiled as SM City Davao launched its holiday festivities and Christmas tree-lighting last Nov. 8 at the Annex Event Center.
Following the shopping mall's tradition, 30 kids from the city's child-minding centers were invited to witness the spectacle, as well as enjoy an afternoon of games and rides in the mall.
Whimsical elves, fairies, gnomes and magical mushrooms surround the 30-foot tree all decked with vibrant balls, colorful cones, and at least one-thousand sparkling lights.
The program was made even more magical with the parade of Christmas characters and bewitching performances of local talents Muzik's Kool's pride The Voice Kids qualifiers as well as Kris Kyle Quinco's The Greatest Showman-inspired number.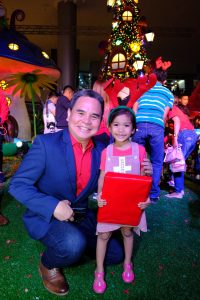 Aerialists from Flow Fitness Academy dazzled the crowd with their act, building up the excitement up to the tree lighting.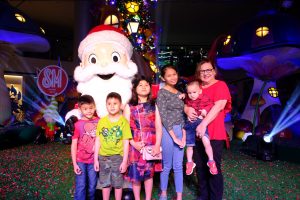 In attendance at the event were Ms Elizabeth Zimmerman and her grandchildren, Department of Tourism regional director Tanya Rabat-Tan, City Tourism and Operations Office head Generose Tecson, along with SM City Davao's partners in the community.
"This year, we bring you #SparklingSMallidays as we officially unwrap a host of fun-filled activities, dazzling displays, exciting deals, and thrilling surprises to light up the lives of everyone this holiday season," SM Supermalls vice president for operations Oliver John Tiu shares.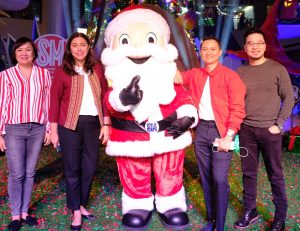 He likewise mentioned that the mall is running relief operations and a donation drive for the benefit of the earthquake victims. The SM Bears of Joy campaign has also been activated to give SM shoppers an opportunity to make a child smile this Christmas.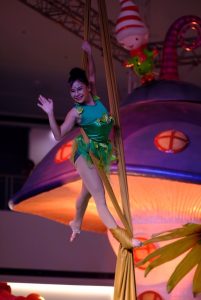 Sparkling SMallidays continue at SM Davao with Christmas parades, holiday symphonies and the enchanting characters meet and greet beginning Nov. 10 until Dec. 21. SM City Davao also gives its shoppers more time for shopping with its extended mall hours until 10 p.m. on weekends of November and weekdays of December, and until 12 midnight on December weekends until the 23rd.