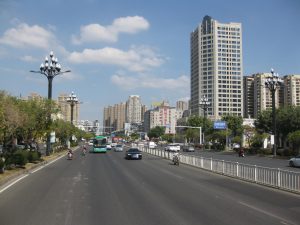 Years ago, while attending the first ever Lacson clan reunion (held in Talisay City, Negros Occidental) of which my paternal grandma belonged to, it was a surprise for me to learn that our Lacson ancestors were originally from the Fujian Province of Mother China where most Tsinoys' ancestors came from. I wished then that someday, I could travel to the land of my Chinese ancestors having already visited the amazing Imperial Beijing and cosmopolitan Shanghai with its fantastic and varying Art Deco architecture during my architecture student days in the 1990's. Fascinating China was just starting to open to the outside world then. Seeing the Great Walls of China for the first time truly moved me to kiss its grounds. Travel, indeed, gives us a wonderful opportunity to learn such surprising things about a place, its people, its history, art and culture.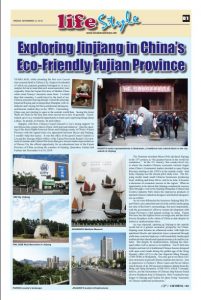 Happily, with Hon. Chinese Consul General Li Lin's strong support "to turn Davao into a major link in China's belt and road initiative;" plus the opening of the direct flights between Davao and Jinjiang county in China's Fujian Province with the signed sister city agreement between Davao and Jinjiang, I couldn't help but rejoice. It was the office of the good Consul General Li Lin and the Foreign Affairs Office of the Fujian Provincial People's Government (Consular and Cultural Division) that gave chosen media representatives of Davao City the official opportunity for an educational tour of the Fujian Province of China covering the counties of Jinjiang, Quanzhou, Gutian and Fuzhou last November 6 to 10, 2019.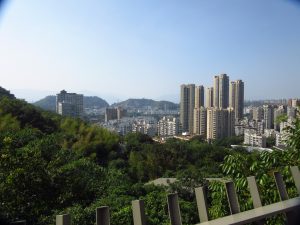 The Venetian merchant Marco Polo declared Jinjiang in the 13th century as "the greatest haven in the world for commerce." In the 21st century, this county-level city is where the modern Chinese economic miracle began when China's Communist leaders decided to open Fujian Province starting in the 1970's to the outside world. And lucky Jinjiang was the chosen pilot study zone. The Jinjiang model made small Chinese businesses producing food, clothing and shoes thrive; and in no time, it became a showcase of economic success in the region. What an opportunity to be shown this Jinjiang commercial success story through a visit to the Jinjiang Hongshan Cultural and Creative Industry Park where the impressive products of talented Chinese industrial designers and fashion designers are on exhibit.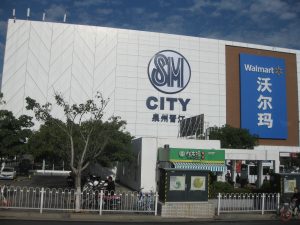 As we were billeted at the luxurious Jinjiang Shiji Fliport Hotel, one cannot but marvel at the artistic landscaping not only of the hotel's surroundings, but most importantly, with the government's effort to sustain development with Fujian Province's vital natural ecology in mind. Fujian Province has the highest forest coverage rate and the most diverse biosphere in the whole of China to date despite its intensive modernization drive.
As was expected, opening up Jinjiang to the outside world led to a greater economic prosperity for China. Jinjiang soon became an urbanized center with high-rise apartment blocks and industrial zones connected through multi-lane concrete highways with beautifully landscaped median divider islands and separate motorcycle and bicycle lanes. But despite its modernization, Jinjiang has managed rather well to preserve its tradition. You'll find clan temples and marvel at traditional Chinese houses designed with open court made during the golden age of the Song Dynasty (960-1127) to the last Imperial Ming Dynasty (1368-1644) in Wudianshi. You only get to see these Chinese structures in period Chinese martial arts movies. Just as impressive is Fuzhou's Three Lanes and Seven Alleys which boasts of its 268 ancient residences dating from the Ming and Qing Dynasties (1368-1911) which, I strongly believe, are the forerunners of Chinese shop houses found all over Southeast Asia's Chinatown. How I wanted to stay longer in Jinjiang and Fuzhou for these living "museums of Chinese traditional architecture."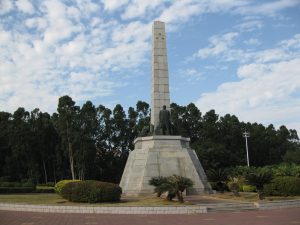 For history buffs, a must visit is the Quanzhou Maritime Museum. It is the only museum in China specializing in matters pertaining to foreign relations. This 60-year-old museum has a valuable display of historical relics related to overseas modes of transportation; artifacts related to the history of the development of the major eastern port during the Middle Ages; and important objects that showcase Quanzhou's important role in the economic and cultural exchanges with foreign countries in the past.
The group also took a long train drive to get to Gutian county, known as "The Land of Fungus," which lies in the northeastern Fujian Province. Gutian county grows 37 types of fungus as its very important cash crop. At the Gutian Shifangtian Commercial and Trading Company, we got to see the various products made from fungus ranging from tea to cosmetics. At the Ningde Shengnong Agricultural Development Company, the head chief showed us ways to culture fungus; and then we went straight to the market selling, what else, except various types of fungus. We ended our trip to Gutian with a visit to the Bureau of Edible Fungus Industry where the researchers have developed 3 types of white snow fungus. Mind you, but while we were in the Fujian Province, we feasted daily on various delicious Chinese food with a fungus or two as ingredient.
Trade and Commerce is the way of life in the Fujian Province. Obviously, strong international business thrives well in Jinjiang. However, a vibrant international tourism remains to be realized. Huang Yiming, the President of Fujian Your Tour International Travel Agency Company which prides itself for being the first private tour agency established in Jinjiang and which the Philippine Consulate in Xiamen officially approved to facilitate the issuance of visas, revealed that since the signing of the sister city agreement between Jinjiang and Davao plus the availability of direct flights since December 2018, Chinese tourists visiting Davao for business or leisure have increased by 50%. With the help of the Chinese Consulate in Davao, the media, plus travel tour promotions to Jinjiang, he is hoping that the number of Mindanaoans traveling to Jinjiang will improve soon.
The inconveniences I personally encountered in China include language barrier since most Chinese don't speak English; reading materials including tourist brochures are written in Chinese characters without English translations; buying goods or paying for services are done through mobile payments that even Chinese taxi drivers won't accept cash; and the major sites and apps like Facebook we use for communication in the Philippines are blocked throughout China.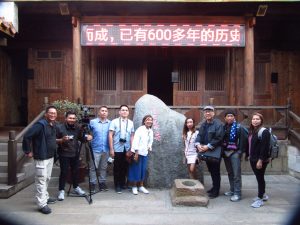 Fujian Province and its counties have so many interesting historical places to go to and marvel at. I hope to return again someday with my family this time to China's Fujian Province.
My sincere gratitude to Chinese Consul General and Madame Li Lin, Fujian Foreign Affairs Ministry's Deputy Director General Luo Guansheng and his staff members Nathan Zhang and Zhiwei Zhang, and all the other Chinese nationals who accommodated us with their warm hospitality.