The earthquakes that hit Mindanao have negatively affected the tourism industry in the city, the City Tourism Operations Office (CTOO) revealed.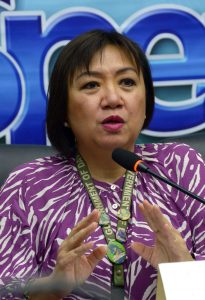 CTOO Chief Generose Tecson admitted that over a thousand hotel reservations were canceled in the city following the series of quakes.
Tecson said during the i-SPEAK media forum at the City Hall on Thursday that "it is a natural reaction of tourists if something untoward happens."
Conventions supposed to be held in the city were also canceled as organizers were worried that another earthquake may hit the city.
"They preferred to put the conventions somewhere else," she said.
The CTOO recently conducted a meeting with the management of various hotels and other tourism stakeholders following the quakes. The meeting catered suggestions from the private sectors as they tackled measures on how to deal with the tourism situation at the moment.
Tourism officials are hoping that the earthquake scare will die down as they expect a high number of participants in the upcoming Meetings, Incentives, Conventions, and Exhibitions (MICE) Conference.
The city has won the bid to host the prestigious MICE event next year.
Despite the temporary setback, Tecson is hoping to "attract not only big conventions but also international conventions and meetings."
She said the city can do it "by really putting up a very nice incentives for them (organizers)."
Tecson said that the halal industry is also slowly drawing tourists into the city.