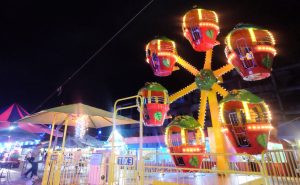 The Christmas spirit is truly in the air as various establishments have started to showcase their respective holiday adornments and offerings. Tomorrow, November 15, Friday, The Christmas Village in Camp William (beside the Prayer Mountain) in Tamayong, Calinan, will join the bandwagon in bringing Christmas cheers to their visitors.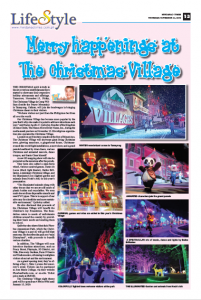 "We have visitors not just from the Philippines but from all over the world.
Our Christmas Village has become more popular by the year that's why also make it a point to add new attractions each year," said Pastor Apollo C. Quiboloy, founder of the Kingdom of Jesus Christ, The Name Above Every Name, Inc., during the media sneak preview on November 12. His religious organization also operates the Christmas Village.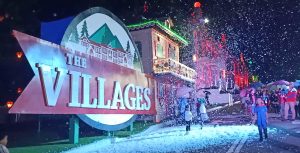 Located on an 8-hectare complex at the foot of Mount Apo, The Christmas Village will showcase giant living Christmas trees, glowing mansions, a gingerbread house, Christmas-around-the-world light installations, a snow show, and a grand parade headlined by drum liners, various Christmas and animated mascots, dance troupes, and Santa Claus himself.
A new 3D mapping show will also be projected on the mansions after the parade.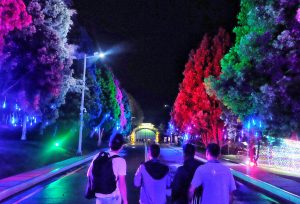 They have also added a mini-ferris wheel, various carnival games, Teatro de Luces (black light theater), Bailes Brillantes, a miniature Christmas village, and the Illuminated Zoo (lighted garden and animals from Noah's Ark) in this year's presentation.
"The illuminated animals along with other decors that we use are alll made of plastic bottles and recyclables. We even made decors from disposable utensils and used PVC pipes. This is in support of our advocacy for a healthier and more sustainable environment," Quiboloy added.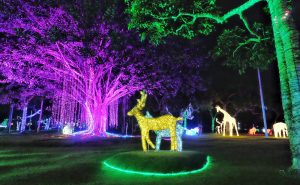 He also disclosed that proceeds of the Christmas Village will benefit the Children's Joy Foundation. The foundation caters to needs of unfortunate children aroun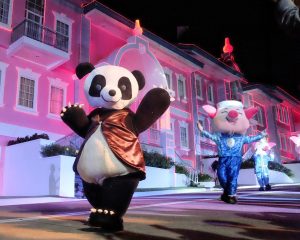 d the country by providing their basic needs and sending them to school.
Quiboloy also shared that their Phoebus Amusement Park, which the Christmas Village is a part of, will go full blast next year. He describes the park as a "mini Disneyland", with proceeds to benefit various charities.
In addition, The Villages will soon introduce daytime attractions, such as Fancy Street, Playtopia, 3D District, Art Ville, Discovery Gardens, Farm O'Ganics and Trashonomics, all aiming to enlighten visitors about art and the environment.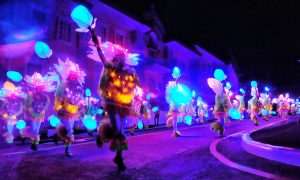 As a grand opening treat, they're offering a Buy 1, Take 1 promo for tomorrow's event. Tickets can be purchased at Jose Maria College, via their website PhoebusPaeks.com, or on-site. Ticket price starts at PhP280.
The Christmas Village night theme park will be open from 4 PM to 9PM until January 15, 2020.