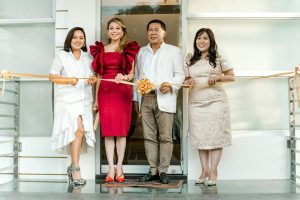 The proliferation of medical skin care clinics and aesthetic centres right here in the city is proof that there are Mindanaoans, both men and women, who consciously wish to improve or maintain their youthful appearance and healthy skin. Undergoing transformation in physical appearance either through plastic surgery or your choice of a non-invasive procedure is no longer kept a secret like it was in the past. New techniques and medical advancements in the field have greatly contributed to its growing popularity. My late mother often reminded me in the past that no one wants to kiss a pimply or acne-scarred face. As such, she made us believe that as the epidermis is central to skin care we should always visit our dermatologist regularly like she did.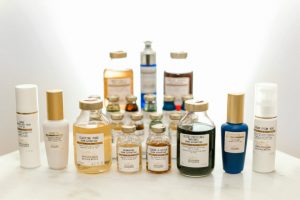 Of course, the use of celebrities known for their timeless beauty as "beauty ambassadors" have been very effective. Davao's very own marvelous Honorary Consul of Bangladesh in Mindanao, Madame Purita Arsenia "Joji" Ilagan-Bian, has never been afraid to reveal her age as, after all, she doesn't look her age. Yes, hers is the face that has launched so many institutions of learning in Davao City as fruit of her advocacy in championing the bright future of the youth of Mindanao.
Jackie Garcia-Dizon, the Croc's Queen, is another of Davao City's loveliest, brightest, caring and most loved woman. This fitness fanatic of fashion is also one of Davao's endearing and dynamic endorsers of the latest in aesthetic services in bringing out one's desired beauty and total wellness.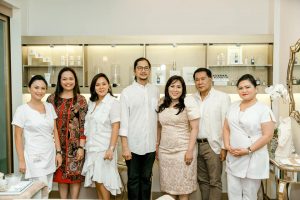 So what's the latest? Dr. Ma. Isel Tamondong Bayuga-Yu's Clinica Aesthetico de Davao launched its Biologique Recherche last November 4, 2019. "It is our pride to be the first and only medical facial center to offer Biologique Recherche services in Mindanao.
Authenticity and harmony is the spirit and essence behind Biologique Recherce skin care products. Biologique Recherce's products are of the highest quality of active ingredients formulated to work synergestically for immediate and dramatic results," said Doc Isel. Clinica Aesthetico is a dedicated Aesthetic Surgery Centre in Davao City which offers aesthetic medicine and surgery, anti-aging and anti-obesity treatments, alternative medicine, plus the usual aesthetic services for facials and skin care. The accommodating, warm and friendly Ma. Isel Tamondong-Bayuga, M.D., M.A.N. welcomed her loyal clients along with her business associate Anna Fontevilla and Anna Monta, the Manager of Eiskin Laboratories, Inc.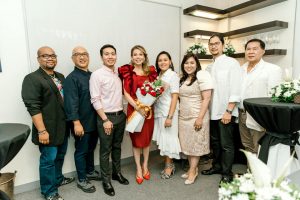 The Ilongga Dr. Bayuga-Yu is from Sultan Kudarat although she completed her studies in Davao City and training in Manila. Her parents, Capt. Ismael P. Bayuga and the late Dr. Elizabeth Tamondong- Bayuga, operate the lone hospital in her hometown called the Dr. Domingo B. Tamondong Memorial Hospital and College Foundation, Inc.
"That's why everybody loves us there, including the rebels and terrorists, Muslims and Christians. Everybody relies on us for their medical treatment," she revealed. Dr. Ma. Isel Tamondong-Bayuga, the medical director of Clinica Aesthetico de Davao (#59 F. Torres Street, Davao City), shuffles her time between Sultan Kudarat and Davao City for her medical practice. The young doctora has been making Davaoenos happy for being their anti-aging physician.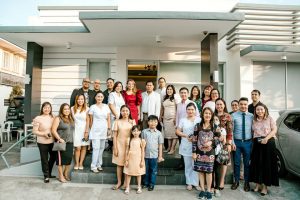 "Biologique Recherche was founded 40 years ago by the Allouche family of France. The Allouche family's sole vocation was to develop formulations for professionals dissatisfied with existing products. It has since built a reputation for effectiveness based on a clinical approach to beauty-care using pure, concentrated and raw ingredients, as well as intuitive and meticulous protocols and procedure," informed Dr. Bayuga-Yu's business associate, Anna Fontevilla, who tried out the one-of-a-kind and expensive products of Biologique Recherche in Paris, France, first before introducing it to the Philippine market. Naturally, she became hooked to the expensive Biologique Recherche.
"Biologique Recherche products are developed as a holistic approach to the skin as an organ directly interconnected to all the vital body functions. Today, Biologique Recherce is an international brand available in more than 70 countries. The Ambassade de la Beaute, the flagship store is located at the prestigious 32 Avenue des Champs Elysees in Paris," explained Anna Montaas.
After a hearty merienda catered by Carlo Calma Lorenzana's Munchtown Davao, an invigorating facial demonstration was presented to the guests with Capt. Ismael P. Bayuga as the happy Biologique Recherche skincare recipient. Neglected wives, aging spinsters, insecure cougars, has-been playboys and expiring guapings out there, there is always something new to hope for for self improvement.
For inquiries, call Clinica Aesthetico de Davao at tel. no. 304-6030/0922-8750722.