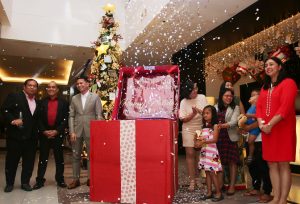 Davao's urban lifestyle hotel welcomes the Yuletide season with a very meaningful Christmas Tree Lighting as it continues to support Smile Train and set initiatives to send aid to Mindanao earthquake victims.
The best Christmas feeling is best shared in love, prosperity, and unity in times of need.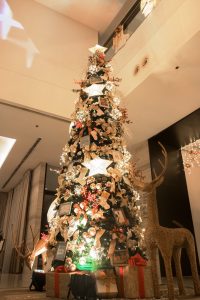 Attended by the highly respected executives in the city, the consul generals, Department of Tourism, City Tourism Office, City Council, Davao City Chamber of Commerce, friends from the press, and top business partners in the industry, the Christmas Tree Lighting Ceremony endeavors to share the bright and prosperous season through the hotel's chosen symbol: gifts.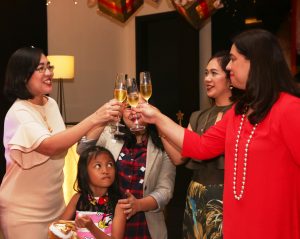 GM Ken Kapulong further elaborates this concept saying, "Tonight, as you can see around you, we are being surrounded by gifts. And I speak not only of the decorations, but of your presence. We chose gifts as this year's symbolic decoration for the hotel in gratitude and recognition of how much people like you have given us the gift of loyalty and patronage. Thank you for always being with us." Seda Abreeza dedicates this holiday season to Smile Train which has been dearly loved and supported by the Seda Hotels collection through the years.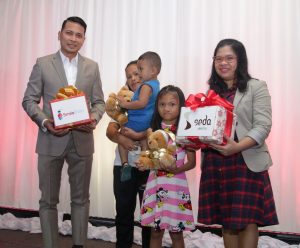 Smile Train is an international children's charity with a sustainable approach to a single, solvable problem: cleft lip and palate. Children born with clefts need more than just surgery. They may also need dental care, orthodontic treatment, and speech therapy. Where these services are available, they do everything they can to make them available to their patients. Guests and partners who wish to help Smile Train may buy our Christmas Tree ornaments for sale (P100 to P300). All proceeds will go to the said charity. The partnership was sealed and made official through a ceremonial exchange of bears with Smile Train representatives and patients.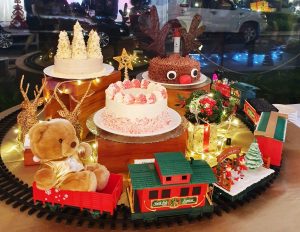 Furthermore, the event also aimed to reach out to the victims of the recent earthquake in the Mindanao region. In GM's speech, he said, "More importantly, in lieu of the recent disaster that affected us in Mindanao, the Seda Hotel collection has also given significant aid to the victims of the earthquake in Davao del Sur and North Cotabato, which will be coursed through Ayala Business Club of Davao. I know that each of us has tried to help in our own way, may we continue to pray for things to be better."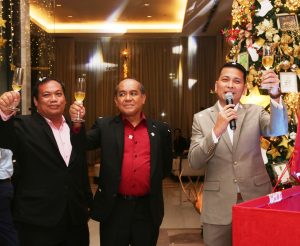 The ceremonial lighting was initiated by Seda's very own bear, Seddy and Seda Abreeza's General Manager Ken Kapulong. With them were Smile Train's representative Ms. Marie Bumanlag and their beneficiaries, DOT RD Tanya Rabat-Tan, and the Seda Abreeza ManCom.
The tree lighting was followed by a Christmas musical show from P-Square, and a Yuletide food showcase by Seda Abreeza's. The culinary team served cocktails.