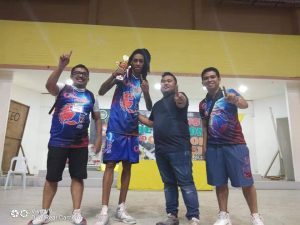 RBL All-Stars Coach 3-A rips Montana in exhibition match
Panabo City – The visiting Relampagos Basketball League (RBL) All-Stars Coach 3-A Sirus Star Pilipinas composed mostly of American players pulled off a 134-104 win over Montana Pawnshop Davao, Saturday (November 9) in a highly-contested exhibition match played at the Panabo City Multi-Purpose gym.
New York-based swingman Chris Richardson led by American squad with 23 points mostly on breakaway dunks while teammates Jalen Brown, Roy Clayter and veteran PBA D-League campaigner Eloy Poligrates provided the back-up help which wowed the local basketball enthusiasts in the scheduled one-day exhibition match presented by the City Government of Panabo led by Mayor Jose Relampagos and Congressman Allan Duali along with Volga, Rain or Shine Elasto Paints, FGM Builders Resources and Development Corporation, Doc Tubig Drinking Water and the Catalunan Construction Corporation.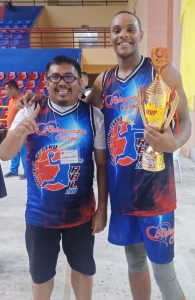 The RBL All-Stars Coach 3-A squad soared to a 29-16 mark at the start and never looked back behind Richardson, Brown and Clayter. Other members of the RBL All-Stars Coach 3-A included Jaevon Brown, Austin Johnson, Zjatek Conyers, Landen Curry, Anthony Wenningham and Dwayne Charles as coached by the trio of Albert Alocillo, Ian Callet and Biboy Dumalagan.
"I really had a great time playing with the team," said the 22 year-old Richardson who bagged the game's Most Valuable Player (MVP) honors adding that this was his first game since he had an injury a year back.
Jaylen Brown who backed Richardson with a series of ally-oop dunks and three-point baskets to finish with 18 points also won the RBL 2019 All-Star Slam Dunk Contest on top of brother Jaevon Brown, Richardson and Clayter. He scored 83 points after two dunks, footnoted with a toss-up two-handed slam which wowed the judges led by Mayor Joe Relampagos and the cast of Congressman Allan Duali, Atty. Thatchier Hara, Engr. Frank Gentiles and Maribib Falcon.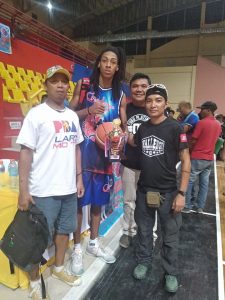 Aside from the exhibition match, the RBL All-Stars Coach 3-A Sirus Star Pilipinas also bagged the team three-point shooting title with 48 points leaving past Montana Pawnshop Davao (37 points) and the RBL regular squad (23 points) at second and third places, respectively.
Montana Pawnshop Davao paraded its cast having Bryan Manulat, Darryl Manliguez, Epe Refuerzo, Ken Guibay, Tam Noya, Marlon Oring, Arnel Molina, Henry Babatid and Lloyd Tolentino with headcoach Peter Epe.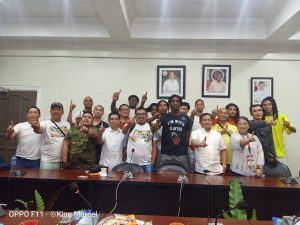 "The RBL All-Star Weekend not only showcased the skills of the local and foreign players but also had a basketball clinic early that morning to some 200 kids in Panabo City," said league commissioner Jek Melendres who along with RBL Cup co-founders Atty. Jigs Relampagos and Atty. Arvin Laguindam awarded the winners with their respective cash prizes and trophies.
Prior to the exhibition match, the RBL Regular Bracket A All-Stars out played their Bracket B counterparts, 91-77 with Terso Lismoras of the KD Green Lions winning the MVP honors after scoring 29 points.