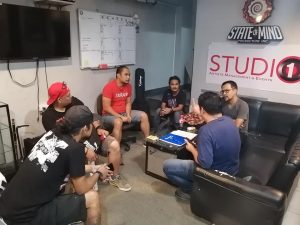 Davao bands play simultaneous gigs for Mindanao earthquake victims
When we entered the State of Mind studios along R. Magsaysay, it wasn't for a gig or a drink or a pitch like the last time we were there. A group of rockers from Mindanao banded together to iron out details for a gig, and not just one ordinary gig. In these kinds of setups, couches face one another, band dudes sync even without instruments, you just know a great idea is about to take shape.
The local music scene has just recently decided to play for donations in an event dubbed "Usa ka Bundakan Para sa mga Naig-an," a brainchild of a group of Dabawenyo rockers.
This isn't your ordinary gig. Rock locales Gio's Crib in Bonifacio, Pete's Point in Damoza, Suazo Bar (Suazo corner Monteverde), State of Mind (Uyanguren), Tipsylogan (Toril), TopBudz (Matina Aplaya near Queensland), Zero82 Lokal (F. Torres), even locations such as Frog Kaffee along Torres, have volunteered to set up donation boxes on November 15.
The event aims to gather bottled water, mosquito nets, tarps, blankets, sleeping mats, easy open canned goods, uncooked rice, medicines, and toys, in exchange for a fun night out.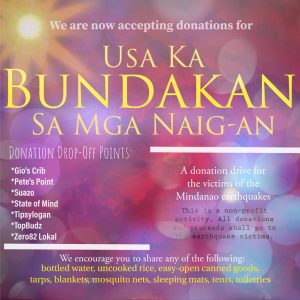 The locations are already starting to collect donations, the entrance "fee" to any of the venues. The fee is at least P50 worth of donations.
Organizers said they've been able to meet at least twice to flesh out the details. Over the weeks that followed since the October Magnitude 6.5 quake that hit Tulunan more and more help began pouring into the project.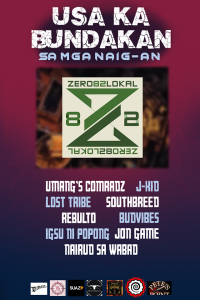 "This would not have been possible had it not been for the hard work, dedication and determination of many individuals in the Davao music scene," organizers said.
"But this has become more than that. It has become bigger than all of us, and there are more people involved, in and outside the music scene."
"We're still reeling from the amazement of how much people want to help," they said.
But the gigs aren't only in Davao.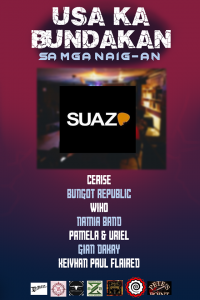 In places like Tagum City, bands are also organizing collection points.
Chip Canonigo, who refuses to be named as the mastermind of the idea, said Tacloban City, from which he hails, also wants to give back. Years ago, when the waves struck from a storm surge, Mindanao went to Tacloban's rescue and whose representatives were among the first to send people digging through the rubble. Tacloban is holding gigs of their own under the umbrella of the larger "Usa ka Bundakan" event at places such as Cerebro Bar. Canonigo is the showrunner of popular Davao music scene show Musika Wadab.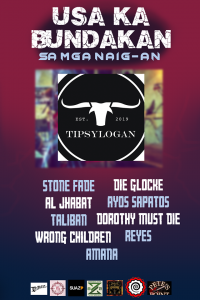 Making his case at the weekly Art Talk at Park Inn by Radisson, Canonigo told fellow artists such as members of Art Group Tabula Rasa about the project, which led to bands such as Altered Reality to get into the project.
So far, nothing is final, with venues who want to reach out still welcome to join. Among the anticipated portions of the production is a unity song produced by Wardy Puyod, to be revealed during one of the gigs.
According to the National Disaster Risk Reduction and Management Office, a total of 53,044 families have so far been affected by the quakes, estimated to be around 264,531 persons in 314 barangays.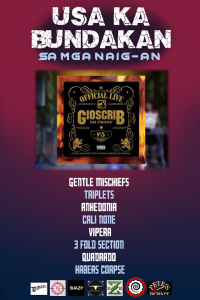 Some 11,547 families have been displaced, currently living in at least 68 evacuation centers, while another 9,110 families are living outside evacuation centers.
"But we're not going there, not to the areas," Canonigo said, suggesting that the donations be properly sent to coordinating agencies instead.
The commentator believes that all this so far is a knee jerk reaction to the situation, and we should rather work with authorities in the area.
(Photos grabbed with permission from Musika Wadab and the AFP's Tactical Operations Group)