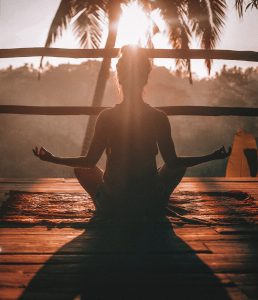 Working while at the same time having to take care of our family is a given nowadays. Gone are the days when a family member, most often, the mother, would stay home to tend to the needs of the family at home. These days, most parents are both in a grind to meet the economic needs of the family. And with so many things in the plate, most often, our wellbeing gets sacrificed.
But this also goes to homemakers. Parents who choose to stay home have a lot of concerns, their endless task is not a joke. It is unspeakable. I have talked to stay-at-home parents who suffer burn out from doing same tasks over and over again without pause. Not to mention that the work at home does not have rest days. It goes on and on and on.
Operating on the premise that we are more than just machines, there is now a growing need for us to also look after ourselves so that we do not suffer from burnout from doing so many things with our multi-faceted life. How do we do these? The first answer is self-care: getting a massage, going to a spa or to a gym are wonderful treats for yourself, but if you're running short of time or budget, there are many easy and inexpensive (and maybe no-cost) ways to do this and I have listed a few suggestions below.
Meditation – I have talked with many people who are concerned about mental health ranging from religious practitioners, teachers, psychologists, and energy healers. All of them recommend meditation as a primary tool for self-care. Horst Hellmann, a 72-year old mentor to Steiner/Waldorf School teachers all over Asia shares that "For someone who does routinary tasks daily, meditation is one of the most accessible way to do it. Our routine work doesn't start with our physical body. It starts with our thoughts."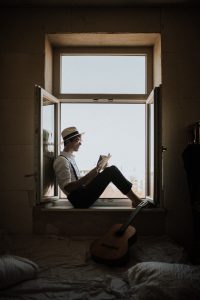 "For us to be conscious of this automatic, routinary thinking, we pause all the noise in our heads as we begin the day. We take to silence and feel our oneness with the world," Hellmann says. I have also shared in my book Remember Who You Really Are that researches have shown how meditation reduces stress levels and it makes you feel one with the present moment. Just five to twenty minutes after waking up and before going to bed will get you a long way.
Read a book that is not related to your work – Thirty minutes of reading a book daily will have you finish around 30 books (conservative estimate) in a year. Just thirty minutes of reading or listening to an e-book everyday is good enough to keep you from routine burnout. Choose a book that will make you feel good like inspirational or motivational ones.
Of course, you may read the news but I suggest that you do NOT right after waking up. as news tend to deliver things that make you feel negative.
Quiet time or tea time – If you feel that you're in the middle of very stressful situation, try to go for a walk or take some quiet time. You can sit on a chair, just close your eyes and keep be silent for just a minute. You can drink chamomile or lavender tea when you are holding your quiet time. If you have none, warm water will do.
Media Detox – I have shared before in my previous writeups about studies that show how during media and gadget exposure, the brain produces the stress hormones called adrenaline and cortisol. So this exposure tend to add up to our stress and difficulty with completing our tasks. Set a time for your gadget use. An hour or two media detox will help you from feeling overwhelmed.
Pranic and Reiki energy healers here in Davao recommend that as you sleep, turn your phone into airplane mode to keep radiation from intruding your sleep.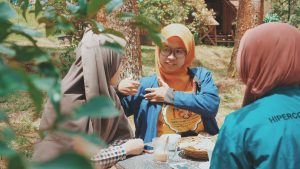 Healthy conversations – At night time, if you are with a partner, a friend, or a spouse, you can hold healthy conversations about how has the day been for you both over a cup of tea. Make an agreement to hold judgments, no moralising, just a safe listening space. No moralising is a challenge for many of us, so putting our feet on their shoes will very well help us to empathize with our loved ones.
Greens and fruits – Dr. Rosalinda Maglana, an Anthroposophic health care practitioner once shared that food that gets its energy from the light of the sun and gets nourished by air, water, and the earth are highly potent in helping our body recover from stresses and illnesses. The sunlight component in the plants help our bodies combat depression. On the contrary, processed food that do not get nourished by the sun and are manufactured by machines tend do not give vitality to our wellbeing and make us prone to sadness and depression. So do not be afraid to spend on greens and fruits. For all we know, this is the most inexpensive way to taking care, not just of our bodies, but of our whole wellbeing.
These are just few suggestions to self-care. These may not be new to many of us but we can't share it enough. Enjoy taking care of your body and it will also take care you.
Photo credits: www.unsplash.com
***
Joan Mae Soco-Bantayan is a teacher at Tuburan Institute, Inc. She is also a wife and a mother of two. For questions and comments, feel frree to drop her an e-mail at joanmae1212@protonmail.com or visit her Facebook page, Joan Mae Soco.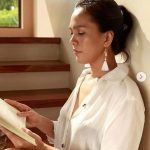 Joan Mae Soco-Bantayan is a teacher at Tuburan Institute, Inc. She is also a wife and a mother of two. For questions and comments, feel free to drop her an e-mail at joanmae1212@protonmail.com or visit her Facebook page, Joan Mae Soco.