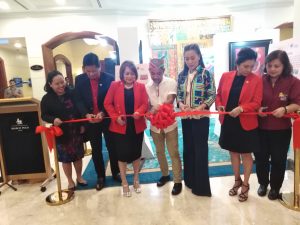 Art works of Kublai Millan were featured in an exhibition at Marco Polo Hotel on November 3, 2019 by Rotary Club Waling Waling (Davao) to raise funds for the House of Hope and Polio immunization and awareness.
Club President Teresita Yniquez and Past President Lorna Llamas led the officers and members in welcoming guests at the lobby where the ribbon cutting and program were held and the paintings were mounted for viewing.
The Palliative and Hospice Care Unit of the House of Hope was a space renovated by the Rotary Club of Waling-Waling Davao at the 2nd floor of Southern Philippines Medical Center with a two-bed pediatric facility and five beds dedicated for adult patients requiring pain management, quality of life and end of life care. It is the first such facility in Mindanao which was opened in November 2012.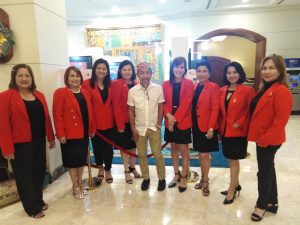 House of hope: The House that Hope built – RCWWD has a strong advocacy for children and families, especially the indigent. It is this that even if it were cancer, an indigent child deserves an equal chance to continue treatment to be cured. This was shared by many RCWWD friends who generously contributed and made possible for renovation an old, abandoned dilapidated dorm at the Southern Philippines Medical Center grounds and transformed into a beautiful home for the children.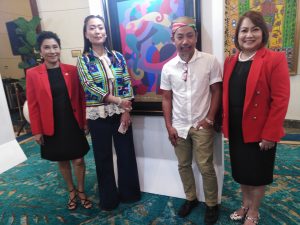 The House of Hope is a transient home for children with care while undergoing outpatient chemotherapy or awaiting administration for the next course of treatment. It provides a place to rest and recuperate, the children and their parents stay there for free. It saves then money to buy food and chemotherapy, therefore increasing their chances for cure.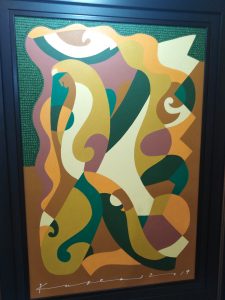 Rotary International is the founding partner of the Global Polio Edradication Initiative that has reduced Polio cases by 99.9%. By raising awareness and funds for Polio eradication, Rotary's End Polio Now Campaign aims to ensure that the world continues to be free from this disease that has debilitated thousands of children across the world.
Painter/Sculptor Kublai Millan was present at the Ribbon Cutting Ceremony with Maan Chua who provided entertainment with her songs.