Local brokers have been reeling from the impact of the earthquake on the real estate industry, particularly the condominium market, after some prospective buyers backed out due to fear , an industry official said.
Japhet Diones, vice president of the local chapter of the Chamber of Real Estate and Builders' Association, said during the Wednesdays@Habi at Kape – Abreeza that prospective buyers have started abandoning their plans after the city government declared as condemned two condominium projects.
The impact of the earthquake on the condominium projects, Diones said, is "a marketing downside" as he cited a prospective buyer of his who wanted to buy a P3 million unit, but is having a second thought, while there are buyers who "cancelled their reservations."
However, he believes the impact would not last long as historically, the impact is short-lived, citing the case of other disasters whose impact on the market was eventually forgotten. "It is normal that the fear is fresh," he said.
Diones added that the incident will also push buyers, in shorter terms, to consider the subdivision market even when these areas are far from their workplaces..
"They say Filipinos have short memories," he said, pointing out that eventually the market will be revived because of the conducive living in condominium projects especially to people who are employed near their units.
He said developers must see to it that their projects are up to the standards of the industry to ensure safety of their buyers. The incident, he said, should prompt "developers to introduce technology that will ensure safety.
As a result of the earthquake, the city government declared two condominium projects in the city as one of them had a collapsed building, while cracks were showing in the other.
This developed as the group has adopted a village in Makilala, North Cotabato that was among those affected by a series of earthquake last month.
Diones said his group is directing its efforts to help Bulakanon, a village where about 250 families need basic commodities like temporary tents, water and hygiene kits and that the organization has been soliciting assistance for the victims, including art materials for children who need psycho-social interventions to help them go back to their normal lives.
"We hope more will respond," he said.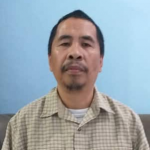 Managing Editor at Mindanao Times