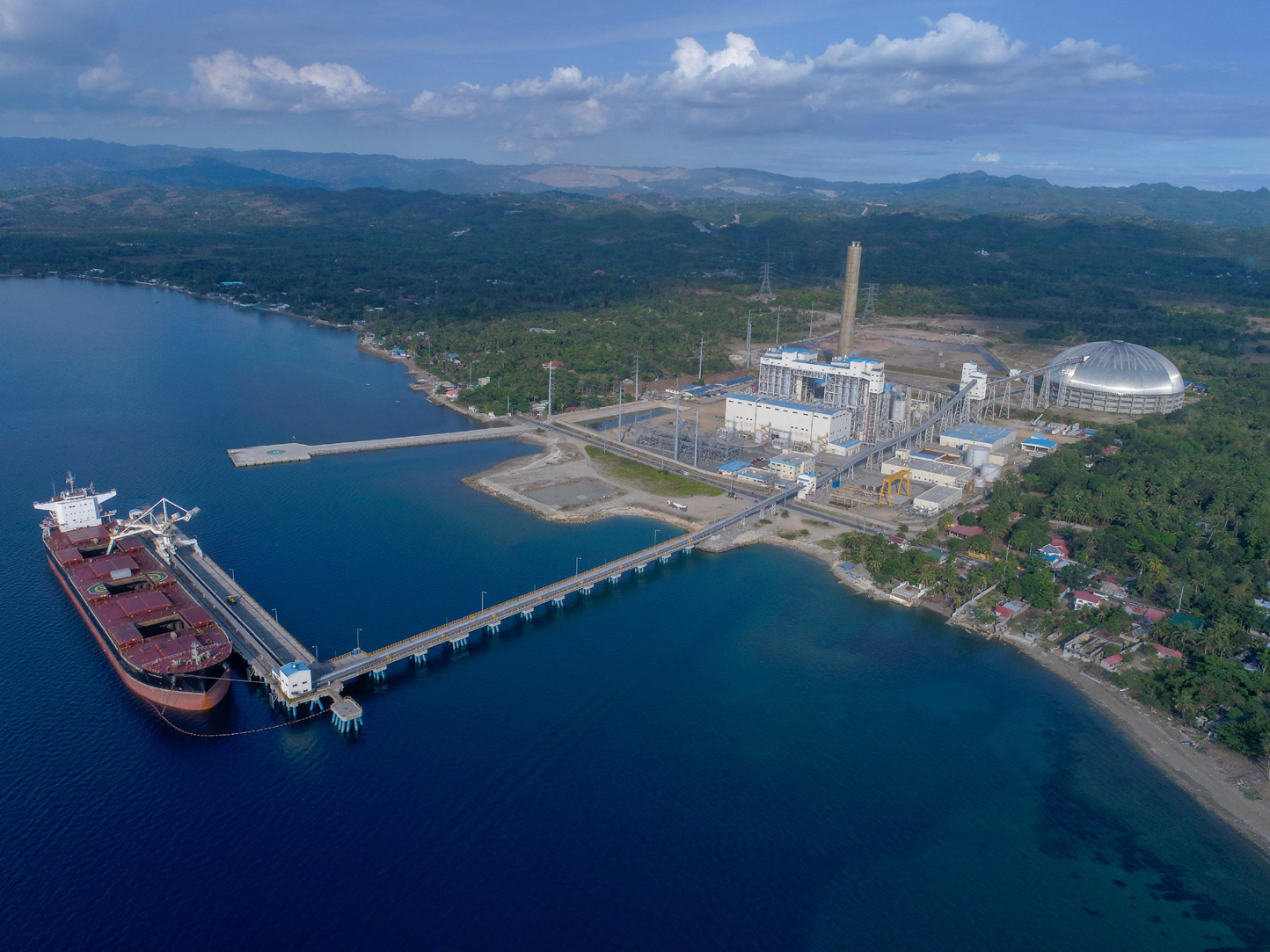 Aboitiz Power Corporation was recently named among the Philippines' most outstanding companies, based on a poll conducted by financial publication Asiamoney.
The listed company stood out from the rest of the country's energy firms, according to the "Asia's Outstanding Companies Poll," the results of which were released last September 25, 2019.
"The Asiamoney Asia's Outstanding Companies Poll is designed to acknowledge the listed companies that have excelled in areas such as financial performance, management team excellence, IR (investor relations) activities, and CSR (corporate social responsibility) initiatives," Asiamoney Executive Editor Alex Pang said.
Pang added that more than 800 fund managers, buy-side analysts, bankers, and research analysts participated in the voting, which concluded last July 12. A total of 4,004 votes were cast for publicly listed companies across 12 Asian markets. AboitizPower joins over 150 others in the region as being the most outstanding in their respective sectors.
"We are happy that our team's efforts were noticed by our partners and stakeholders leading to this recognition by Asiamoney. This encourages us to strive even more as we lock in on reaching our targets while advancing the interests of our shareholders, team members, and stakeholders," AboitizPower President and CEO Erramon I. Aboitiz said.
"This serves as a challenge for the organization to continue striving for excellence so that we can truly be worthy of this recognition. We thank the Asiamoney poll-takers for choosing us in this category and dedicate this win to all our hardworking team members across the country," AboitizPower Chief Operating Officer Emmanuel V. Rubio said.
AboitizPower runs its business holistically, putting hard work into operations and keeping an eye on financial performance while also making sure it leaves a positive impact on its communities and maintains harmonious relationships with its stakeholders.
For 2018, AboitizPower recorded a net income of Php 21.7 billion, six percent higher than the Php 20.4 billion recorded in the year before. The company was able to sustain its growth with the entry of capacities from its baseload power plant in Pagbilao and hydro plant in Manolo Fortich, Bukidnon, as well as its efforts to continuously improve the availability and reliability of its generation assets.
The company is currently on track to meet its 4,000 MW net attributable capacity target by 2020 while continuously expanding its portfolio of renewable energy power plants under its Cleanergy brand.
AboitizPower also launched its first foray into the international market, with AboitizPower International recently acquiring the 39.4 MW Dam Nai Wind Power in Ninh Thuan, Vietnam.
CSR and investor relations are also key elements in the company's commitment to advancing business and communities. Enriching the quality of life of its host and neighboring localities through its CSR programs and the utilization of the ER 1-94 fund help achieve this.
***
About AboitizPower
AboitizPower is the holding company for the Aboitiz Group's investments in power generation, distribution, and retail electricity services. It advances business and communities by providing reliable and ample power supply at a reasonable and competitive price, and with the least adverse effects on the environment and host communities.
The company is one of the largest power producers in the Philippines with a balanced portfolio of assets located across the country. It is a major producer of Cleanergy, its brand for clean and renewable energy with several hydroelectric, geothermal and solar power generation facilities. It also has thermal power plants in its generation portfolio to support the baseload and peak energy demands of the country.
The company also owns distribution utilities that operate in high-growth areas in Luzon, Visayas, and Mindanao, including the second and third largest private utilities in the country.