After marching in the city streets and competing in two street showdowns, Matiao Central Elementary School and Immaculate Heart of Mary Academy emerged as grand champions in the elementary and secondary categories of the Indak-Indak sa Sambuokan Festival Competition held last October 29 in Mati City.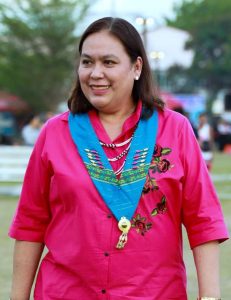 Both champions took home P100,000 each after beating contingents from Mayor Santiago Garcia Memorial School, Dawan National High School, Mati Doctors College, Matiao National High School, Rabat Rocamora Mati Central SPED School, Benito G. Rabat Executive Elemenary School, Rabat-Rocamora Mati Central Elemenary School, Badas Elemenary School, Don Luis Rabat Sr. Memorial School and Mati National Comprehensive High School.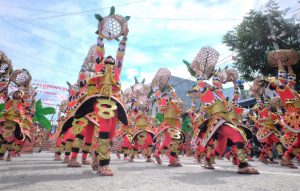 "As we celebrate Sambuokan 2019, allow me to congratulate all Matinians for the unity you have shown in the festivities. Truly, every one has imbibed the Sambuokan spirit and that is being one for the greatset glory of the city and its people," said Mati City Mayor Michelle Nakpil Rabat in her message.
This year's theme is "Panaghiusa sang katawhan sang banwa ng Mati mag-Sambuokan! (Unity of the PeopIe of Mati, let's Sambuokan!)". Other activities in the week-long festival included an agri-trade fair, Sayaw Indak contest, livestock congress, job fair, various sports competitions, film fest, among others.