Our long-time hope and dream has been answered at last. The retail giant, NCCC Supermarket is now set to partner with another huge national brand to further strengthen its Go Green advocacy in promoting a sustainable lifestyle to its shoppers.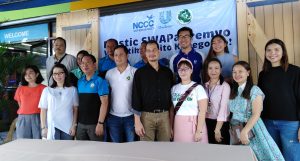 Unilever Philippines has partnered with NCCC Supermarket for a joint project named "Plastic SWAPremyo", where shoppers are encouraged to dispose of their waste accordingly, separating biodegradable from non-biodegradable plastic.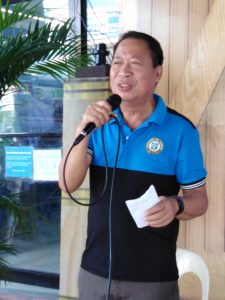 Kyna Gelaver, Unilever Philippines key account executive, said they chose to work with NCCC Supermarket considering its consistent and aggressive drive for plastic-free lifestyle as seen in their programs, activities and offers since last year. "Adapting a habit takes time and effort. We thought of giving something in exchange for their plastic to encourage them to begin this kind of lifestyle", Gelaver said at the launching of the program on October 25 at NCCC's Choice Mart along Sandawa Boulevard.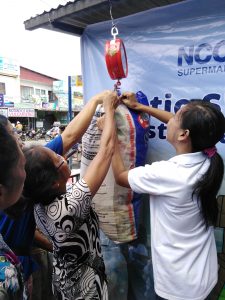 In this activity, shoppers need to give one kilo of used plastic, such as sachets of various goods, cutlery, cups, straw and the like, to Choice Mart Sandawa every Friday, in exchange for 160 grams of detergent powder.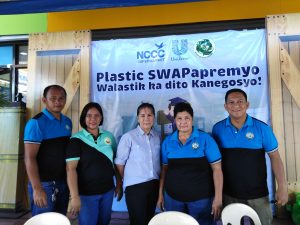 Senior Vice President for NCCC Retail Tjader Regis said the activity us set to run on NCCC Supermarket Cabantian and Catalunan Grande in the coming months: "More and more brand partners are collaborating with us in this Go Green NCCC campaign as they have seen how much we take this environmental effort seriously", he said.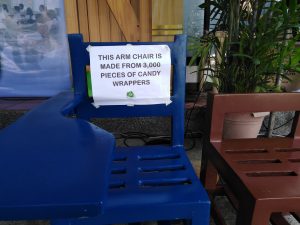 Since 2012, Unilever Philippines has collected more than one million metric tons of post-consumer flexible plastic. In 2019 alone, they have collected over seven hundred metric tons from January to September 2019. NCCC Supermarket continues to develop their existing eco-feindly programs and the presence of Green Lanes exclusive for shoppers with eco-friendly bags.