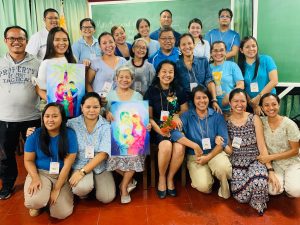 Last October 26, Saturday, Pag-amuma Gikan sa Sabakan: an encompassing view on conception and childcare was held at the MIC Retreat House in Torres, Davao City. It was a whole day lecture and interactive discussion about childcare and parenting. Resources speakers were Dr. Rosalinda Maglana, an Anthroposophic Health Physician and Dr. Nelda Enano-Sayson, MD. MAHESOS. Organized by parents of Tuburan Institute, the only Steiner/Waldorf School in Mindanao, the whole day lecture tackled the dilemma that the modern-day family faces in raising a healthy home environment.
Among the many topics discussed during the whole day event, these were the main points covered:
1. The Whole Human Being – Dr. Maglana started the discussion with a holistic view on the human being. "What is really the human being? Are we just complicated machines or are we more than that?" She then goes on discusses that the human being must be viewed with four major components in mind. According to her, we have the physical body, but we cannot dwell on that alone. We also have our life forces, this is the part responsible for our bodily growth and organ formation. Then we have our soul which is the seat of our emotions – of our antipathy and sympathy. And we also have our Spirit – the one given to us by the Highest.
2. Conception and Pregnancy – After going through the major components of the human being, Dr. Enano-Sayson discussed about conception and pregnancy. "Breathing properly alone contribute greatly to the baby's physical growth inside the mother's tummy," she says. "And yes, it is true that the mother's feelings affect the baby. So mothers should do their best to feel good vibes and eat vegetables. It is also very important that the mother feels the support of adults around her, like her husband or partner or her parents."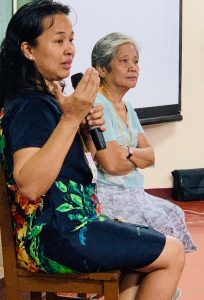 3. Taking a closer look at fever – Dr. Maglana also discussed shifting our most common thoughts on fever "Fever is a sign that the immune system is active and that foreign elements that invade the body are being burned up and integrated," she said. "Illness is an opportunity for our immune system to be schooled." She suggested that if there is fever, paracetamol and other medicines may not be taken right away. "Take a calamansi, cut it crosswise and place in on the upper-third of the soles of the feet. It will not stop the fever but it will appropriate it all over the whole body."
4. Is it really important to breastfeed? While this may be known to many, Dr. Enano-Sayson emphasized the need for breastfeeding. "This is the most important act of disease prevention and healthy development in human life and it can create a sense of coherence in the soul," she points out. "Breast milk is a living substance, not a nutritional solution. This means that during breastfeeding, the milk changes in accordance with the needs of the child's organism in quantity and quality." She goes on to encourage the necessity for mothers to breastfeed their babies wholeheartedly and consciously.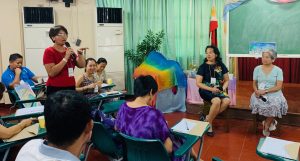 5. Changing consciousness of the child – As the child grows, adults must learn to treat the children that is appropriate to their age. "Parents and adults must strive to learn if the way they are treating their child is right for their age. We cannot treat 14-21 year olds the same way we treat 0-7. Similarly, we cannot catapult our young children into teenagers. This is why we have to learn," says Dr. Maglana.
The discussion stirred a lot of questions from participants who were parents, teachers, Barangay Health Workers, and volunteers. Pag-amuma Gikan sa Sabakan facilitated growing discussion and better new perspective toward topics that should really matter these days: the family and its lifestyles and how the individual human being may be regarded with reverence.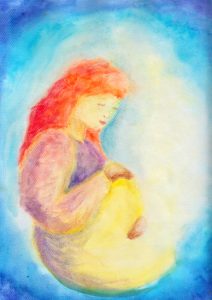 ***
Joan Mae Soco-Bantayan is a teacher at Tuburan Institute, Inc. She is also a wife and a mother of two. For questions and comments, feel frree to drop her an e-mail at joanmae1212@protonmail.com or visit her Facebook page, Joan Mae Soco.