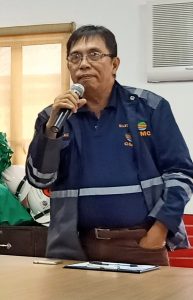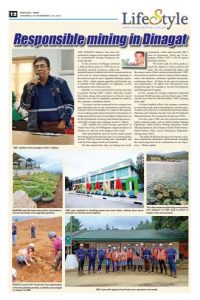 The mining industry has been demonized by images of ravaged forests left by irresponsible mining companies for many decades.
In the province of Dinagat, declared a Mineral Reservation in 1939 due to its abundant mineral resources, media has reported massive destruction from its mountains down to the seas by various mining companies operating in the island, except for one: Cagdianao Mining Corporation. CMC, which exports saprolite and limonite ore, is situated in the municipality of Cagdianao, on the northeastern side of the province.
Initially, we were cynical about mining activities in general. Seeing CMC's efforts when they invited this writer, along with some players in Davao's travel industry for a visit to Cagdianao, opened our minds to the company's exemplary efforts.
"For years, we have remained to be a mining company that takes care of our communities and the environment. Part of our mandate is to improve the capacity of our settling ponds and prioritize the reforestation of temporarily barren areas in accordance with policies set by the Department of Energy and Natural Resources," said CMC resident mine manager Arnilo C.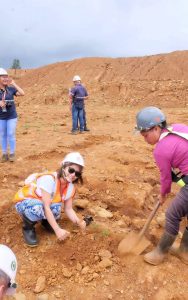 Milaor.
CMC handles the nickel mining operations of Nickel Asia Corp, the Philippines' largest producer of lateritic ore, and one of the largest in the world.
Their presentations and our actual ocular around the mining and reforested sites gave us a clearer picture on how CMC has made mining safe, sustainable, and with the least impact to the environment.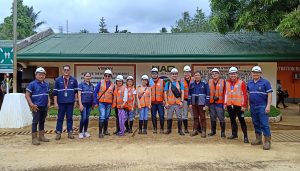 We also learned how they are taking care of the community within and beyond CMC's area of operations. There are 14 barangays within CMC's 249.48 square kilometer territory.
"We built roads for their goods to reach the market as well as schools and parks. We also initiated fish culture and the conservarion of their marine protected areas. CMC also sent local youth to schools, and provided communities with medicine, instituted vegetable and poultry community farms – all these in the goal of empower our communities," he added. The said projects were funded through the company's Social Development and Management Program.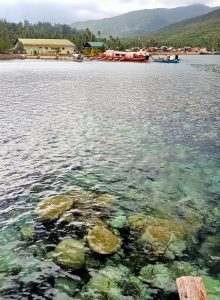 In fact, among the mining companies inspected by former DENR secretary, the late Gina Lopez, CMC was the one of the few that she lauded. CMC is mining done right.
For their laudable efforts, the company continues to received awards and commendations over the years. To name a few, they have consistently been honored the Platinum and Titanium Awards from the Presidential Mineral Industry Environmental Award since 2002.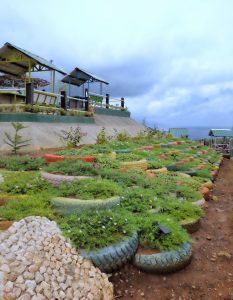 Over the years, CMC has also received numerous safety-related awards, such as Safest Surface Mining Operations, Safest Surface Mining Operation, Safest Mining Operation, Most Improve Safety Performance, Safest Surface Mine, Active Emergency Responder, among many others.
"We achieved all these because of everyone's valuable contribution, dedication, and hardwork, including the continuing trust of our communities in our objectives, " Milaor added.