NCCC Supermarket has initiated a program that would encourage residents of a barangay in Davao City to reduce their trash in exchange for free laundry detergent.

Residents of Barangay 76-A welcomed the launch of a program with NCCC Supermarket that aims to reduce residual waste through a sustainable swap program called SWAPapremyo.
NCCC Supermarket partnered with Unilever Philippines for the program as part of its Go Green advocacy of promoting a sustainable lifestyle to its shoppers.

Shoppers are encouraged to dispose their waste accordingly, separating biodegradable from non-biodegradable, specifically plastics, and exchange these at the Choice Mart Sandawa Branch along Guillermo Torres St. (formerly Sandawa Road).
Every one kilo of used plastics such as sachets of various goods, cutlery, cups, straws and the like, will be exchanged with one 160 gram Surf, which comes in a container that residents may use over and over in the succeeding Fridays when more of the used plastics would be collected in the area.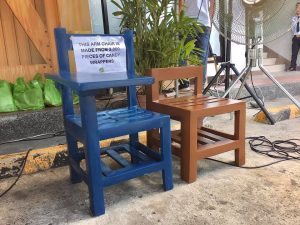 Unilever Philippines Key Account Executive Kyna Gelaver said they chose to work with NCCC Supermarket considering its consistent and aggressive drive for plastic-free lifestyle as seen in their programs, activities and offers since last year.
"Adapting a habit takes time and effort. We thought of giving something as an exchange of their plastics to encourage them to begin this lifestyle," Gelaver said.
The program started on October 25, and will run every Friday, from 9 a.m. to 12 noon, at the Choice Mart in Barangay 76-A.
"More and more brand partners are collaborating with us in this Go Green NCCC campaign as they have seen how much we take this environmental effort seriously," Senior Vice President for NCCC Retail Tjader Regis said.
Since 2012, Unilever Philippines has collected over 1,316 metric tons of post-consumer flexible plastics.
In 2019 alone, they have collected over 770 metric tons from January to September 2019.
On the other hand, NCCC Supermarket continues on developing their existing eco-friendly programs and the presence of Green Lanes exclusive for shoppers with eco-friendly bags.
NCCC supermarket has partnered with Winder Recycling Company Davao, which will convert the used plastics into school chairs for a beneficiary school in the area. 
The idea comes almost a year after the supermarket encouraged the use of a Green Lane in their branches. Along the way, customers suggested more ways in which the supermarket could help promote the lifestyle. "And we listened to that," assistant vice president for operations Jezza A. Damada said.
Regis said the activity is set to run on NCCC Supermarket Cabantian and Catalunan Grande in the coming months.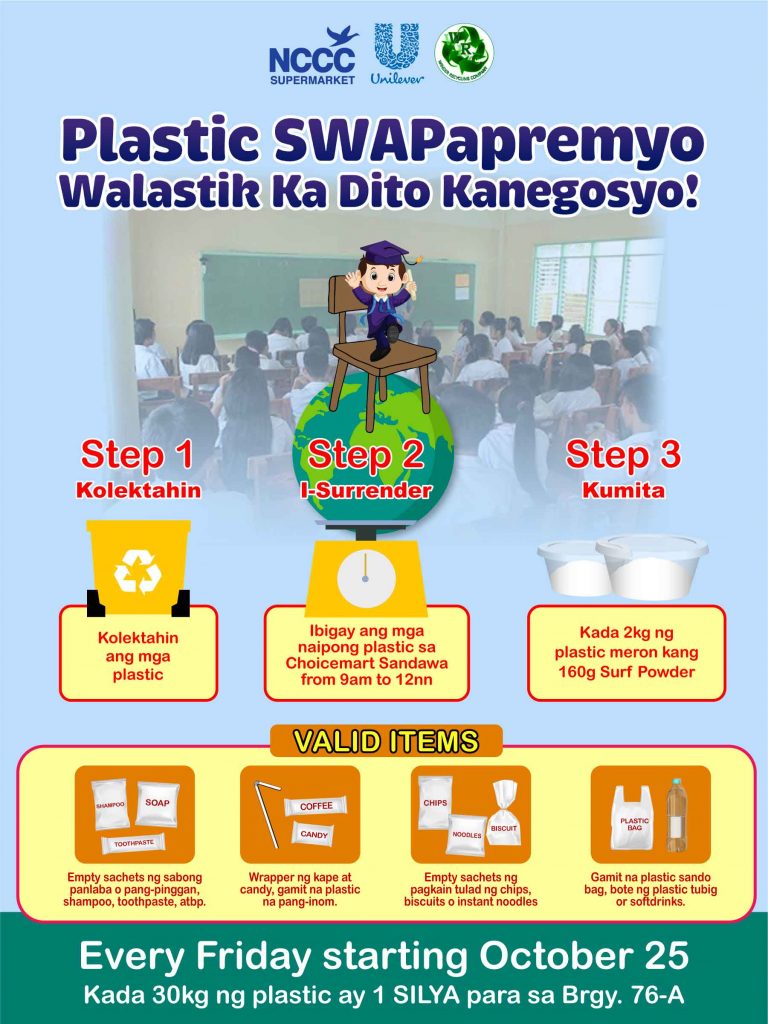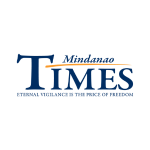 Advertiser posts are paid posts published by Mindanao Times. For inquiries, message us at our Facebook Page, www.facebook.com/MindanaoTimes.