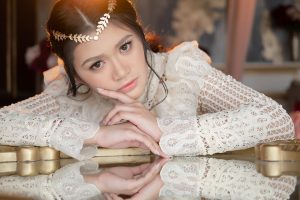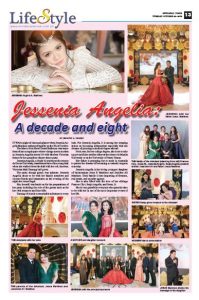 It was a night of class and glamor when Jessenia Angelia Martinez embraced turning 18 on the 5th of October.
The Marco Polo Hotel Grand Ballroom was transformed into a regal space where vintage meets modern as Jessenia Angelia turned 18 with Modern Victorian theme for her grandiose dinner dance party.
Jessenia Angelia, a Grade 12 student at the Ateneo de Davao University, transformed into a fine young lady when she walked down the hall with her red, timeless, Victorian Mak Tumang ball gown.
The party, though grand, was intimate. Jessenia Angelia chose to be with her family members and closest friends and classmates on the evening of the night she turned legal.
She, herself, was hands on for the preparations of her party including the role of the guests such as for her 18th treasures and blue bills.
Turning 18 is truly a remarkable milestone to every lady. For Jessenia Angelia, it is among her stepping stones on becoming independent especially that she dreams of pursuing a medical degree abroad.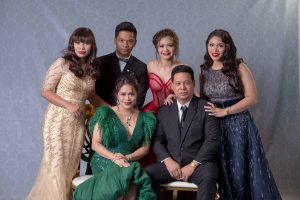 Next year, for her college degree, she is set to take up pre-medicine studies either at the Ateneo de Manila University or at the University of Santo Tomas.
Her father is preparing her to study in Australia to pursue her dreams of becoming a cosmetic surgeon someday.
Jessenia Angelia is the loving youngest daughter of businessman Jesus P. Martinez and Jessiden Ali Martinez. Their family is into importing of firearms, real estate, and security agency.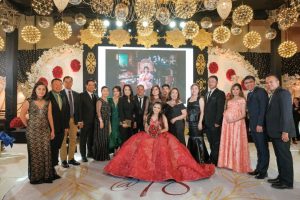 She is also filled with the love of her siblings Frances Clyv, Sanju Angelia, and Jesus, Jr.
She is very grateful to everyone who spent the time to be with her in one of the most important events of her life.