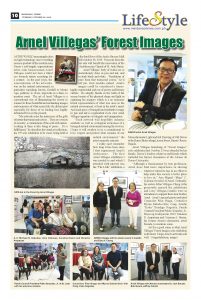 As the world increasingly relies on high technology and everything seems a product of the modern man, Davao's self-taught, unpretentious artist cum businessman Arnel Villegas could not turn a blind eye towards nature searching for a contact.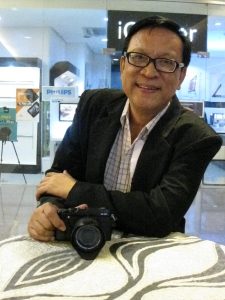 In the past years, the concentration of his artworks was on the natural environment; in particular vanishing forests, foothill to Mount Apo, pathway to rivers, nipa huts in a farm, to mention some. The art of Arnel Villegas is a conventional way of illuminating the viewer to connect to those beautiful and enchanting images and memories of what seems like the distant past especially for those of us leading fast, highly urbanized lives in the present.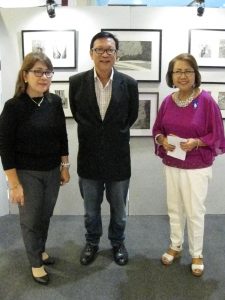 "My artworks echo the intricacies of the gifts of nature that transcends colors…They are a vision of serenity; a communion of the soul with nature. Looking at them is like being at peace….It's a fulfillment," he describes his visual art collection, his 15th solo exhibition to be exact, being held at the third floor of the Ayala Abreeza Mall till October 30, 2019. Proceeds from the art sale will benefit the renovation of the Archdiocesan Church of St. Jude Shrine.
Arnel Villegas' body of works are so meticulously done in pen and ink, and in stark black and white. "Renditions of pure form that transcend colors," he'd tell you. How zen-like, indeed. Arnel's images could be considered a trance: highly experiential and one of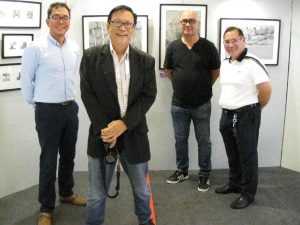 poetry and literary culture. He adeptly blends in the truth of the serene beauty of the physical shape and light in capturing his imagery which is a no nonsense literal representation of what was once in the natural environment, at least in his artist's mind. And each piece of tranquil and meditative image in pen and ink is resplendent in its own Arnel Villegas signature of integrity and imagination.
"Each artwork will hopefully enhance aesthetic as well as ecological awareness of a besieged natural environment among the viewers. I hope it will awaken in us a commitment to love, respect and protect what remains of our natural environment," the artist earnestly entreats.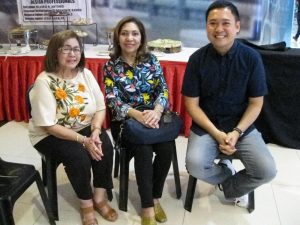 I really can't remember how long it has been since I first experienced Arnel's iridescence. The first Arnel Villegas exhibition I was invited to and which I attended with interest was his "The L.Ink" exhibition, a Monochromatic Light and Ink Drawing of Old Davao at the Barrio Bistro along Lacson Street, Barrio Obrero, Bajada.
Arnel Villegas launching of "Forest Images" solo exhibition last October 23 was attended by his family, Davao's leaders, relatives and friends which included his former classmates at the Ateneo de Davao University. "Although a businessman by true profession, Arnel does find more importance in sharing whatever talent he has in an effort to help make this society a better place to live in," Jose Miguel "Migs" C. Lisbona revealed of Arnel. Naturally, his sisters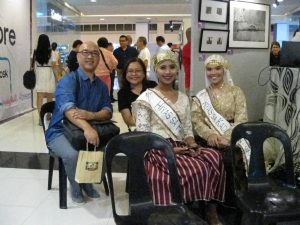 Edna Villegas-Cheng (who graciously emceed the exhibition) and Leny Villegas-Castillo were in attendance to support their dear brother Arnel. Arnel's special guests included Councilor Pilar Braga, Councilor Myrna Dalodo-Ortiz, Cong. Jericho "Koko" Bendigo Nograles, Parish Council President Pablo Gonzalez, Jr., Hiyas ng Kadayawan 2019 Nurainie D. Ampatuan and Coraima A. Hasim, his former Ateneo classmates, artist friends, to mention some.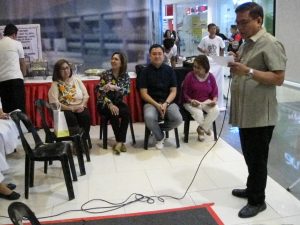 Art for a good cause is what Arnel Villegas' Forest Images solo exhibition is all about. I hope Arnel's artworks sell well. Congratulations, amigo!