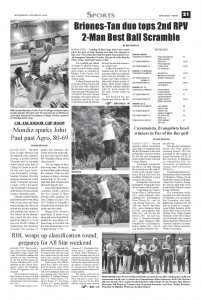 Davao City – Versatile Kim Joseph Mundiz had his winning ways going by scoring a double-double 18 points and 10 rebounds which keyed John Paul II College of Davao to an 80-69 win past Agro Industrial Foundation College, Monday (October 28) in the ongoing elimination round of the Collegiate Sponsors League (CSL)-Escandor Cup basketball tournament at the Davao City Recreation Center (Almendras gym).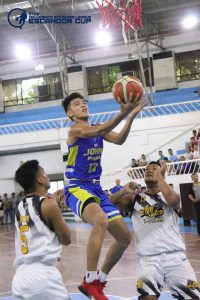 Mundiz's double-double performance also went along with a lone assist and three steals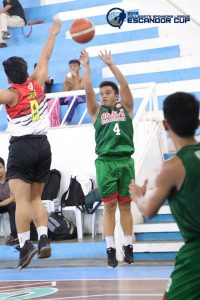 handing the Saints its second win in three matches and granting the Sailors it first setback in the elimination round. He also channeled the Saints to a 73-60 win over MATS College of Technology last Saturday (October 26) scoring 17 points, four rebounds, two assists and seven steals making him earn back-to-back SPC Mandarin Player of the Game honors.
"We are happy to have him on the team. He has just recovered from injury during the summer. Hope he will continue to bring a winning momentum to the team," said John Paul II headcoach Howard Delgado said.
Davao Merchant Marine Academy finally entered the win column in three matches after beating Cor Jesu College of Digos City 78-75 behind JC Requillo's 18 points four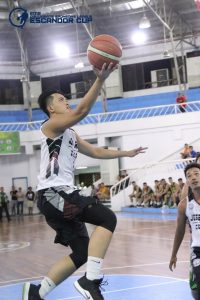 rebounds, five assists and two steals.
Miggy Diaz scored a game-high 22 points to go along with seven board which pushed the Jose Maria Colleges Kings to its fourth win this time beating Holy Cross College of Sasa, 77-56.