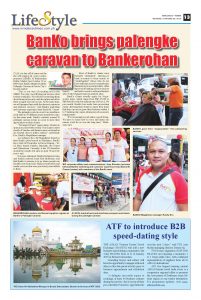 Call it a day-off of some sort for the self-employed, micro-entrepreneurs (SEME) of Bankerohan Public Market last October 22 as BPI Direct BanKo (BanKo) held its Palengke Caravan at Davao City's busiest market.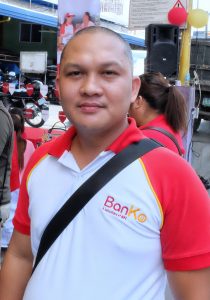 "This is our way of reaching out to the SEME. For a day, we will bring our services close to their workplace. We will also be teaching them about financial security and discipline and allow them to apply for loan on site. At the same time, we will pamper them with free haircut, manicure and pedicure services," said BanKo marketing and customer experience head Sacha M. Camus.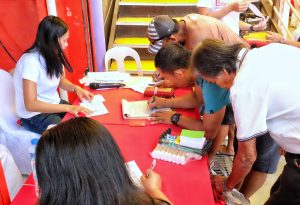 The palengke caravan event was simultaneously held in 50 different areas around the country that same week. BanKo conducts around 50 palengke caravan events in a year to show their appreciation to their clients.
"We target 100 new 'negosyantes' (clients) to open an account with us today. Our clients consist mostly of vendors and farmers since our branches are located close to public market," said Randy Eco, BanKo Magallanes manager.
According to Eco, the Magallanes branch is their BanKo pilot branch in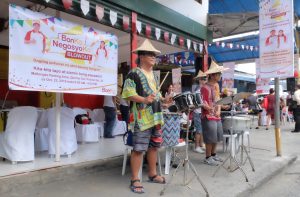 Mindanao. BanKo has a total of 8 branches in Davao Region – Toril, Mati, Samal, Panabo, Bansalan, Sto Tomas and Nabunturan. Currently, it has 250 branches around the country but aims to open 50 more by year's end.
In a press statement, BanKo Enterprise loans and branch network head Rod Mabiasen said that BanKo's mission is to go where people can benefit most from basic financial education and render services that were previously unavailable to them.
Most of BanKo's clients were formerly "unbanked" (having no bank accounts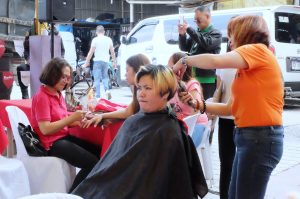 to their name) or "underbanked" (those who do not have sufficient access to mainstream financial services and products, often deprived of banking services such as loans), and had to resort to informal lenders who would charged usurious interest rates.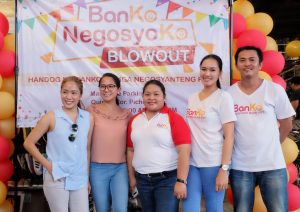 BanKo clients usually apply for NegosyoKo loans, which range from PhP 25,000 to PhP300,000, with low interest rate of 2% to 2.3% per month. BanKo has made loan processing easier, allowing their clients to enjoy their loans that they can use to grow their business within 3 to 5 banking days upon submission of necessary requirements.
"It's not enough to just make a good living. We have to learn how to save and make our money work for us over the long term," Mabiasen said.