Food and art are a happy mixture and the blend is a perfect name for a former home turned into a restaurant. ArtisAna Comfort Gourmet is the brain child of Chef Annie Cacho-Garcia who was a long-time restauranteur in Manila before marrying Raffy Garcia and moving to Davao. Annie envisioned a space where "food art" would be celebrated and realiiized that the name "ArtisAna" connoted a living space of art in all aspects.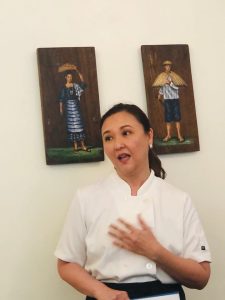 This 1950's house was restored, filling it up with paintings and sculptures of artists, bringing out the natural beauty of a garden setting outdoor area.
Raffy and Annie Garcia are the couple behind the two successful restaurants Spirale and Pastanni. They have invited us to savor their signature dishes – Salad Artisana, Balut Al Ajillo, KBL or Kadios, Baboy, Langka, Crispy Pata Like no Other, Duck Adobado, Paella Mariano, Roast Porchetta Binagoongan, Chipirones Adobo En Sy Tinta, Beef Pres and Bihod Linguine.
Chef Annie recalls how she would eat a traditional Filipino dish and think of how to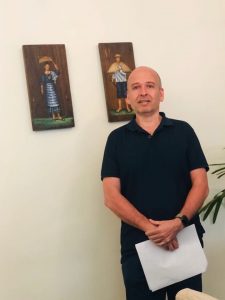 tweak it
to make it taste different but still have its basic Filpino elements, and so the result was just amazing when we got to taste all these items set before us for dinner.
Chef Annie and husband Raffy announced that they will be serving breakfast with a wide menu selection soon. This will be perfect for those parents who just drop off their kids to school or for those who need to wait for time to pass for the next morning meeting or appointment.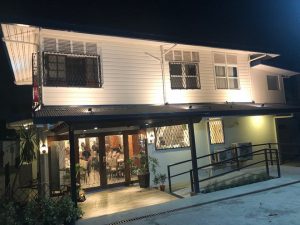 With the spacious second floor available, two function rooms are ready to be used for private parties, meetings, art classes and even review sessions. The wide parking space is envisioned to be the venue of a weekend market where fresh produce, home made delicacies and artisanal products will be part of the purveyors. A bar will also be opened to cater to those who want to grab a cold one before heading home or hang out to meet friends.
Photo Credits: Leebai Sinsuat Ambolodto