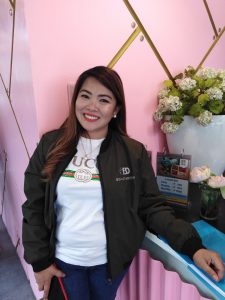 With the goal to foster empowerment and celebrate the beauty of Mindanaoans, Beautederm introduced its brand ambassadors, spearheaded by Ms. Kharnelia Lariosa Edquila, Davao Region's Exclusive Distributor.
Recently the Beautederm Brand took major steps in pushing for greater rewards, marketing with the consideration of billboard advertising, product launches, with celebrity endorsements. partnering with distributors and reseller stores, as well as local and international road tours to further boost their brand. Development in outlet stores was a huge focus that has helped open more satellite stores throughout the country. More than ten new items have been introduced and are already being enjoyed by customers.
IN 2018 Brand Ambassadors introduced to the media were Carly Jane Chua, Mary Joy De Castro, Korina Dayan B. Sawan, Claudine Alessandra Verga, Johanne Bernice Wong, Dr. Chad Fabular, Dr. Camille Chantal D. Gallardo, Leo Revita, Michelle Robin, Anne Feo, Sholai Lim and Vice Governor Mei Ling M. Quezon.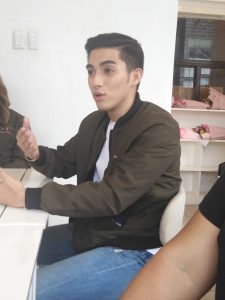 On June 18, 2019 Beautederm Mindanao recognized Beauteful and empowered Kababaehan of Mindanao whose work and professional background contributed in building safe spaces and bringing empowerment to every woman. Recognized at the City Mall of Tagum were Ms/ Sholai Lim, Vice Mayor Mei Ling Quezon, Atty. Rosario Dayaday, Ms. Josie Bolofer, Norma Pereyras, Vice Mayor Eva Lorraine Estabillo and Ms. Rhea Tan, CEO of Beautederm.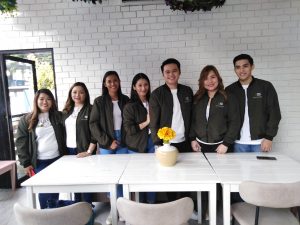 Beautederm Mindanao Team Leader is Ms. Kharnelia Lariosa-Edquila, Beautederm Ambassadors Ms. Michelle Robin, Ms. Lesley Ticaro, Dr. Camille Gallardo-Fabular, Dr. Chad Fabular, Ms. Sholai Lim, Mr. Kyle Gaite, and Marketing Consultant Mr. Reymond Pepito.
Beautederm started in Pampanga where its headquarters are still located.
The Beautederm Ambassadors were around to meet us on September 28, 2019, led by Ms. Kharnelia Lariosa Edquila at Yolks Matina.