One hundred riders, 80 horses and 9 teams competed in a series of oval races, defied obstacle courses, scurried amidst barrels, ditches and poles, and raced on dirt and mud at the 19th Davao Horse Show and Competition Total Horsemanship Challenge successfully held last October 18 to 20 at the Davao Horse Club Stables and Horse Park in Matina Aplaya, Davao City.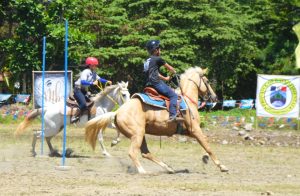 Among the competitors, Malaybalay Horsemen's Association emerged as this year's over-all winner after besting participants from across the archipelago in several competitions
This year's event was lured riders from Baguio, Clark, Agusan, Cagayan de
Oro, Davao del Sur, North Cotabato and Gen Santos City, Misamis Oriental, Bislig, and Manolo Fortich in Bukidnon, where they exhibit skill, form, amity, horsemanship and sportsmanship in the 3-day event organized by the Davao Horse Club.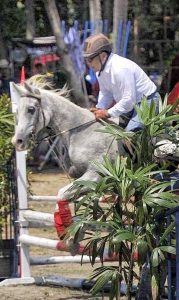 Other winners in various categories include Chloe owned by Marvin Tupas of GenSan Horsemen's Association for Halter Class (Best Looking Horse); Manolo Fortich Horsemen's Associationfor Best in Team Presentation; Davao Horse Club for Best Drill Team; and George W. Misa for Best in Show Jumping.
Winners in the Oval Races are as follows: Class C- Horse Why Not from Malaybalay Horsemen's Association; Class B- Horse River from South Central Mindanao Horsemen's Association;Class A– Horse Mustang from Cagayan de Oro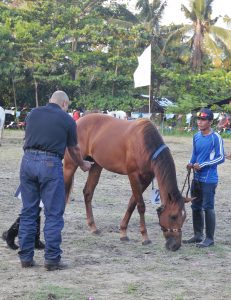 Horsemen's Association.
For the Barrel Races: Youth Division- Shel Dawn Paano of Malaybalay; Ladies- Alliah Dawn Paano of Malaybalay; Novice- Ethan Pelaez of Cagayan de Oro; Intermediate- Clint Barros of Cagayan de Oro; Executive- Don Paano of Malaybalay; Royal- Paolo Violan of Manolo Fortich; Expert- Jason Estrada of Malaybalay; Auxiliary- Johnny Abellena.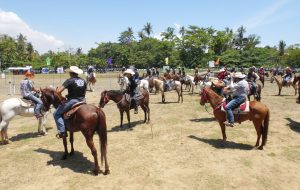 For the Obstacle Races: Youth Division- Vens Dayanan; Ladies- Alliah Dawn Paano of Malaybalay; Novice- Mark Lagsik; Intermediate- John David Mahistrado of Manolo Fortich; Executive- Dean Gonzales of Davao; Royal- Romy Elusfa of South Central Mindanao; Expert- Benjohn Mahistrado of Manolo Fortich; Auxiliary- Bader Baculio.
"Our ultimate goal for this annual event is to promote horse sport rather than horse fights. We also want to showcase the skills of our riders and the abilities of their horses," said Davao Horse Club president Rachel Leilani "Chelo" Calanog Tan.
The club also endeavors to upgrade the breeds of the horses in the country and promote sports tourism through the Davao Horse Show and Competition.
Asked of their initial plans for next year's competition, Tan responded that their club is shooting for the grandest horse show in celebration of their 20th anniversary.