Davao Medical Society had a busy, meaningful week as it filled its one-week celebration with service-related activities for the community.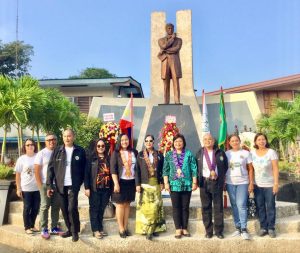 Wreath-laying ceremonies were offered on September 22, 2019 at the Rizal Monument, Rizal Park along San Pedro St. after the 7:00 AM Holy Mass at the San Pedro Cathedral. The following day, Monday was devoted to Mangrove Planting in cooperation with the City Environment Office with the theme: Epekto ng Pagbabago ng Panahon sa Kalusugan at sa Mangagawang Pilipino. The activity was held at Barangay 76-A in Bucana, Ecoland at 7:00 AM.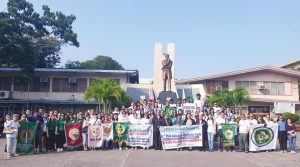 Mental Health and Drug Addiction was the theme for a lecture at the Sta. Ana National High School Grade 9 students, with the lecture given by Dr. Bihildis C. Mabunga on Tuesday, September 24, while another lecture was given to Grade 9 students of Talomo National High School on September 25 on the subject HIV, Tuberculosis Immunization.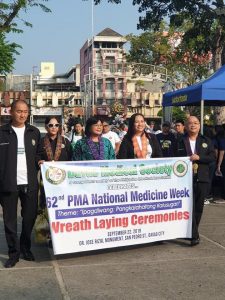 A visit to Cosugian Home for the Aged was done on September 26 with the theme "Disability and Health Care for the Elderly" with a lecture by Dr, Mary Grace Tanjili. Concluding the week's community service was a lecture on Cancer by Dr. Jose Beltran, Jr. held at Barangay Talomo in Davao City on September27.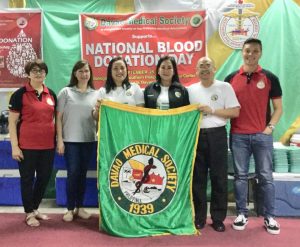 Leading Medicine Week's activities was Dr. Luz P. Acosta Barrientos , President of Davao Medical Society. Other officers for 2019-2020 are Jose G. Beltran, Jr. – Vice President; Francis E. Porticos – Secretary; Antonio B. Solar, Jr. – Asst. Secretary; Jose Roy H. Ramirez -Treasurer; Michael N. Jamiana – Asst. Treasurer; Olive J. De Castro – Auditor; Curus R. Estera – PRO. Immediate Past President – Ricardo B. Audan; Dante Eugenio – Philippines Medical Association Southeastern Mindanao Governor; Jose P. Santiago, Jr. – President – Philippine Medical Association.