Lovingly known as "Neneng" to her family and friends, Mrs. Roselie Ng's 60th birthday celebration was a dream come true.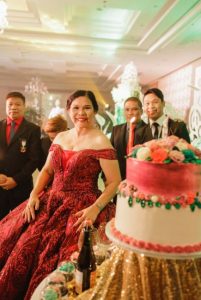 Roselie was born and grew up in Marbel, South Cotabato, and later married Antonio Ng. Neneng stayed in their hometown where she gave birth to Xavier and Dexter. They lived a simple life and it wasn't easy. The couple eventually moved to Davao City in the 80's searching for opportunities and a chance for a better life. Neneng worked as a clerk and Tony handled the payroll at her Uncle's construction company to make both ends meet. After a few years, they were blessed with two more children, Xian and Xedric. It was during this time that her husband, Tony, was given an opportunity to work at Dizon Farms as Personnel Manager. Neneng started the family business,a hardware store, also supplying sand and gravel for construction.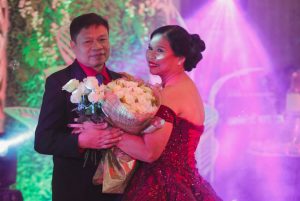 Fast forward to Saturday, August 24, 2019. Xedric, the youngest child organized her dream 60th birthday celebration at the Royal Grand Ballroom of the Royal Mandaya Hotel. Neneng's eldest son Xavier and his wife Emma provided for the lights and sound for the party. Dexter and Xian took care of the decorations and photo coverage. Her cake was done by her niece K de Leon-Rieth, a Manila-based artisan baker, proprietor of Sweet K all things yummy. The celebration was attended by her family and friends from all over the Philippines. It was a magical evening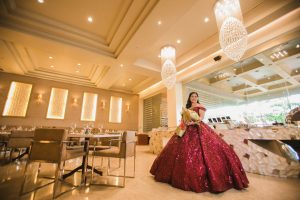 filled with dancing, singing and good times.
"The Royal Mandaya Hotel is one of the oldest, yet a prime hotel in Davao City. Choosing it as the venue of our event was the best decision we made. From the very accommodating Events Supervisor.
Ms. Michelle Sollano and staff down to their delicious food and classy ambiance at the ballroom.
Also, we had a comfortable stay in their classy deluxe rooms."
"Daghan Salamat, The Royal Mandaya Hotel!", Roselie 'Neneng Ng" shares, thankful for the memories of her 60th birthday celebration.