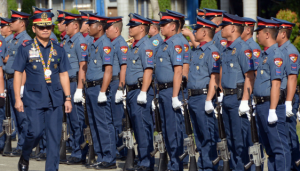 The newly installed regional police head said he will initially focus on the internal cleansing, vowing a "zero tolerance" to personnel involved in illegal drug activity and other crimes.
In yesterday's turn-over ceremony, Brig. Gen. Filmore Escobal said his new post as the acting regional director of the Police Regional Office in Davao region is "very challenging."
"We need to cleanse (our ranks) because it has impact on our campaign against anti-criminality, anti-illegal drugs and anti-terrorism, "he said.
Earlier, President Rodrigo Duterte ordered Philippine National Police officer in charge Lt. Gen. Archie Gamboa for an intensive internal cleansing.
Escobal and the 19 other high-ranking police officers affected by the reorganization were given three months to show their worth.
"The challenge is accepted," Escobal said. "If I failed, I will also accept whatever consequences."
Escobal said he will review the performance of his provincial and city directors, station commanders and chief of police.
"I am challenging all the directors, commanders and chiefs of police to do what is proper," he added.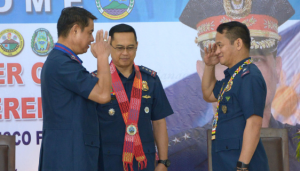 With his zero tolerance policy, Escobal said policemen who commit any crime, especially on illegal drugs, will be punished.
In his message, Gamboa expressed confidence that Escobal can do his job well as police head in Davao where both of them were previously assigned.
Gamboa, who graced the turnover ceremony yesterday at the Bagani Hall of the Police Regional Office XI headquarters at Camp Quintin Merecido in Buhangin District, said policemen in Davao region are "not problems."
Outgoing director Brig. Gen. Marcelo Morales, now designated as the acting director of Police Security Protection Group (PSPG), thanked his officers and other law enforcement agencies for the support during his stint.
Gamboa lauded Morales' performance as PRO-Davao chief for over a year.
Morales' performance, Gamboa said, is beyond the passing grade.