Pollo Porco is not exactly new in Davao. It has been here around 8 years ago when Chikaan, a Cebu-based restaurant, first opened a branch at the Ayala Abreeza Mall.
"It all started in Cebu back in 2002 after college. My friend and I set up Pollo Porco since lechon business has always been lucrative in Cebu," recalled owner Glenn Yap during their media preview at the Partoza Farm.
They called it Pollo Porco since they stuff their roasted pig with chicken, giving the usual lechon a new dimension and flavor. It became a hit and a centerpiece in many Cebu gatherings and celebrations. It was even awarded as one of the "Best Tasty Lechon" during a lechon parade at SM Cebu back in 2004.
But it was not until Glenn married Anne Lorraine Domingo when they once again reinvented the old Pollo Porco.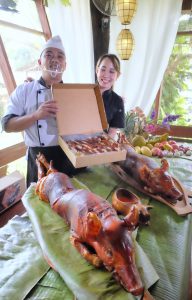 "We're just giving it a fresh push. We feel the need to rebrand it," said Anne.
This time, they are introducing new flavors such as their lechon with truffle rice, lechon with aligue rice, and a new packaging as well, their "Lechon sa Karton", which is an all-lechon belly (boneless) with crispy, golden skin for everyone for only P1,850 (3 kilos).
"We don't have lechoneros in Davao that make use of truffle. When I tried this in Manila, I saw an opportunity, and I know that we can do better especially that our pork is tastier and cheaper. This is also perfect for the upcoming Christmas season," shared Anne.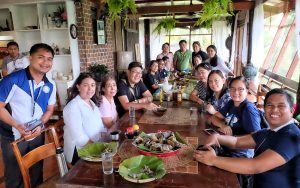 To satisfy the different palates of their customers, they can also customize flavors upon requests, such as spicy, non-spicy and salty, which Cebu lechon is known for.
"My vision also changed when I got married. From focusing to the mere business, we now give equal importance to the quality and service," added Glen.
Pollo Porco is available in Chikaan where they also sell lechon per kilo every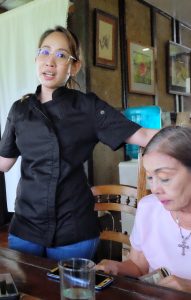 Friday, Saturday and Sunday. One can also order via their Facebook page for at least a day in advance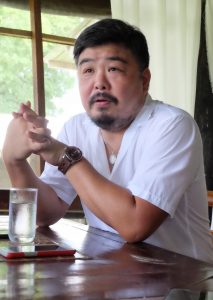 Their truffle rice lechon is priced at P5,500, aligue rice is at P4,500 and with stuffed chicken at P4,050. Regular lechon starts at P3,800 for small to P5,00-P7,000 for bigger lechon. They also do delivery.
"The market is competitive as there so many lechon houses in Davao. The challenge for us is to teach Dabawenyos to appreciate Cebu lechon. So far, we've learned from our clients' feedback that Dabawenyos are enjoying our kind of lechon," said Glenn.