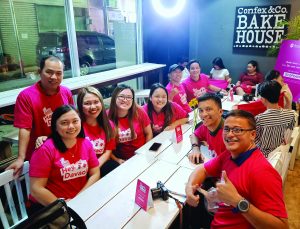 Food crawls make one's gastronomic journey in a certain destination much easier, convenient and cost effective. It also gives one an overview of the restaurant, get to know its history and most importantly, get to sample some of their bestsellers.
As part of the Davao relaunch of foodpanda, the world's leading online food delivery marketplace invited select members of the print and online media last October 15 for a food crawl in some of their homegrown food establishment partners
"Over the last few years, our mission has always been to make good food more accessible, taking them from curated local restaurants, such as Coffee at Yellow Hauz (our first stop) to our dear customers, " said Ren Girado, foodpanda city manager.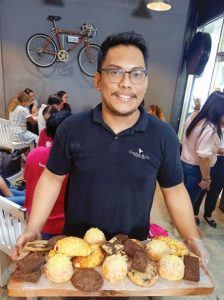 Since it was introduced in Davao City last year, foodpanda has revolutionized the way Dabawenyos order food, wherever they may be and whatever time they want to satisfy their cravings.
"Our goal now is to strengthen further our service as we were bring more exciting promos and new partners in Davao," he said.
In food crawl's first destination along V Mapa Street, where the group was welcomed by young couple Wacky Masbad and April San Pedro in their home-y (they literally live upstairs) cafe.
"Coffee at Yellow Hauz has been in business since 2007. In fact, we're the longest running Dabawenyo-owned coffee shop," shared Masbad.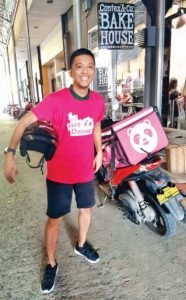 Coffee at Yellow Hauz, which boast of fast internet and a garden-inspired space for functions, served a platter of their bestsellers, spaghetti, chicken pesto, tuna in garlic pasta, and pork adobo flakes, as appetizers for the food crawl.
Second stop gave food crawl participants a feast of healthy food at Sea Green Cafe + Boutique Rooms along Jacinto Extension. Co-owners Bob and Penpen Lacaya served the group their lip-smacking lemon garlic shrimp with garlic black rice, seafood karekare, baked garlic chicken with brown rice, fish salpicao with brown rice, salted vegetable chips, tomato and mozzarella penne, and cucumber slush.
"We're proud to say that we don't use additives and preservatives, and soups and sauces are made everyday," said Penpen.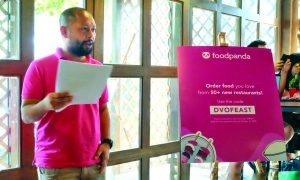 Aside from being restaurant, they are also a bed and breakfast, offering cozy, home-like accomodations to guests.
The food crawl's final destination was Confex and Co., also along Jacinto Extension. Owner Von Estrada and his team prepared a feast of breads, pastries and shakes for the group's dessert.
Not too long ago, Confex and Co. started as a pop-up in various food bazaars and popularized those crazy shakes. Long queues would often build up outside their previous site at the former Madrazo fruit stand from the moment they open their shop.
"Aside from the 3 food establishments, we partnered with more than 50 establishments in Davao City to better serve the Dabawenyos with more food options," Girado added.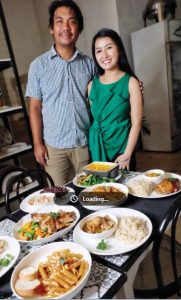 Foodpanda has also introduced new delivery rates for Davao.
"We offer free deliveries within downtown or those less than 3 kilometers away from the establiahment, and just PhP19 to PhP29 if you reside beyond the 3 kilometer radius," Girado disclosed.
This month, foodpanda is also offering 25% off by simply using the #OCTOBERFEAST code, and PhP100 off if you use the #DVOFEAST code (for a minimum order of PhP199). foodpanda is also giving a PhP150 discount if you order at SM Supermalls food merchants using the code #FEASTTSM150 for new foodpanda users and #FEASTATSM100 for existing foodpanda users.
"This is our way of thanking Dabawenyos for your continued patronage. We will continue to strive in making your dining experiences more fun and convenient," he quipped .