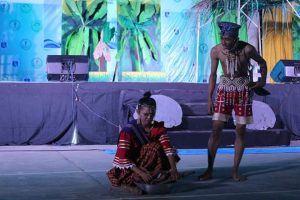 The Davao City National High School's Humanities and Social Sciences strand of its Senior High School program showed a glimpse of the realities society faces through a theater program in a busy month for arts in October.
Students of the HUMSS held on Monday, October 14, its Amihan 2019: Sining na umaagos para sa kapayapaang kapos, what would become a third edition of the program.
The winners of this year's edition were the students of 12-Villafuerte, whose Ang Malong ni Maganda won 1st place.
Following 12 Villafuerte were Kan-anan (12 Benitez), Tul-id nga Linya (12 Guillermo), and Hiwi, Taas, Lingin (12 Hernandez), from second to fourth place, respectively.
Other plays performed were Pansit (12 Hernandez), Rebulto (12 Guillermo), Paglimod (12 Benitez), and Piña'g Gapas (12 Villafuerte).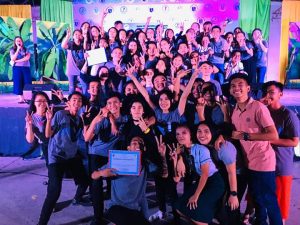 Judging the stage plays were theater directors and educators Frank dela Cruz, John Gilford Doquilla, Loisa Batac, and Jade Mark Capiñanes.
Dela Cruz is the moderator of F. Bustamante National High School's Tala Ria Com-Arts Guild.
Batac directs this year's LitOrgy 13 and is an alumna of Ateneo de Davao's Teatro Humanidades.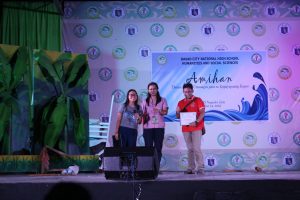 Doquilla and Capiñanes have had previous theater and literary performances.
All one act plays were produced and written by the Grade 12 students of City High's HUMSS strand, under the tutelage of Ria Valdez, creative writing teacher.