Donor agencies have set aside about P408 billion to fund development projects and interventions in Mindanao, a press statement from the Mindanao Development Authority (MinDA) Thursday revealed.
Although it did not provide specifics on the programs where the money is being spent, MinDA said that it will collaborate with the donors in conducting capacity-building initiatives in the Bangsamoro Autonomous Region in Muslim Mindanao (BARMM) for programs that will be implemented in the region.
BARMM, the newest region in Mindanao which replaced the Autonomous Region in Muslim Mindanao, is a result of the peace agreement between the Philippine government and the Moro Islamic Liberation Front.
Secretary Emmanuel F. Piñol, MinDA chair, thanked the donor agencies for their respective iniatives in Mindanao during their meeting on October 8.
"These initiatives from our development partners will, in the end, help us realize and achieve our vision of a peaceful, prosperous, and poverty-free Mindanao," Piñol said.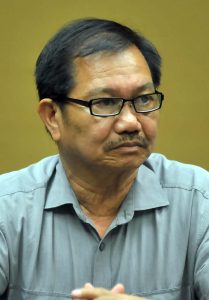 The press statement said the fund is coming from the Asian Development Bank, United Nations Development Programme, World Food Programme, European Union, Japan International Cooperation Agency, Food and Agriculture Organization, and the Deutsche Gesellschaft für Internationale Zusammenarbeit.
During the October 8 meeting, the donor agencies appraised MinDA on their initiatives in Mindanao which are focused on the economy, infrastructure, social, governance, and environment, the Philippine government agency said.
Piñol said he wants coordination between the government, both local and national, and the donor agencies in the implementation of the programs through the use of the results-based reporting system.
He said the coordination must also involve the local government units, through the Confederation of Provincial Governors, City Mayors and Municipal Mayors Leagues of Mindanao (CONFED-Mindanao).
"In this way, we get feedback on the updates as project status is reported," he said.