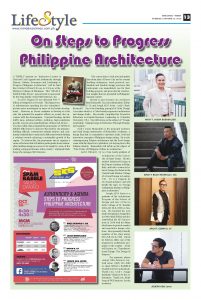 A timely seminar on "Interactive Lecture to Deal and Craft Agenda and Authenticity through History, Culture, Economics and Leadership to Progress Philippine Architecture" will be held this October 16 from 8:30 a.m. to 4:30 p.m. at the Malayan Colleges of Mindanao. This "SPAM X Babble Talks Davao" special event is sponsored by the Seng family-owned SKS Interiors, Inc.
"In 2017, Region XI was allocated P43.77 billion as budget for civil works. This huge boost in infrastructure spending has also stimulated private sector investments in terms of real estate development….However, as Davao continues to develop at a fast rate, the potential for negative effects on society also increases with the development. Constant flooding, terrible traffic jams, informal settlers, pollution, high population growth, are just some manifestations of these risk factors…It is this reality that prompted the proponents of 'SPAM X BAbble Talks Davao' to perceive the need for city planners, building officials, construction industry players, and community stakeholders to unite and collaborate towards finding a solution towards achieving a sustainable growth of the region.
To achieve this, the proponents aim to organize a series of lectures that will inform participants about sustainable building design processes to be taught by some of the leading young practitioners in the country," explained Mark Seng who manages SKS Interiors.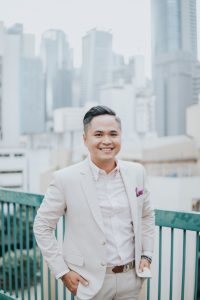 The course aims to look into and update the urban plan of Davao City and its current building ordinances; teach practical, sustainable and feasible design processes that participants can immediately use for their building projects; and give relevant construction insights that are grounded in Philippine/regional context.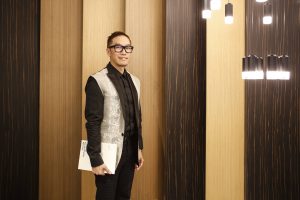 Invited to give lectures are Architects Buck Richnold I. Sia, Jason Buensalido, Edwin D. Uy and Joseph ADG Javier. Arch't. Buck Richnold I. Sia is the founding principal of Zubu Design Associates which is a Cebu-based progressive architecture and design studio. He recently completed his Executive Education on Digital Business Leadership at Columbia University, USA. Sia will lecture on the subject of "Design Leadership: Taking Design to Relevance Through Strategy and Agenda."
Arch't. Jason Buensalido is the principal architect and chief design ambassador of Buensalido Architects, a design firm that is committed to introduce fresh, bold and innovative concepts to Philippine design setting. He is into contemporizing Filipino architecture and the local design scene with the objective to globalize; yet staying true to the Filipino identity. Buensalido will tackle on the subject of "Four Points of Philippine Culture in Architecture."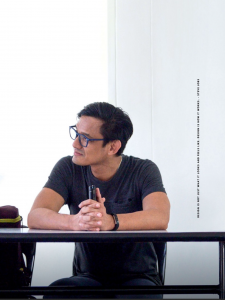 Arch't. Edwin D. Uy is a Cum Laude graduate of Architecture of the University of Santo Tomas. He also studied Industrial Design at the Domus Academy in Milan, Italy; and took a course in Interior Design for Retail at the Central Saint Martins College of Art and Design in London, U.K. Uy is a Cagayan de Oro based architect; and will handle the topic on "Design Authenticity Matters in Philippine Architecture."
Joseph ADG Javier is a graduate of the Architecture Program of the School of Design and Arts of De La Salle College of St. Benilde (SDAAR DLS-CSB) in Manila. He founded his own multi-disciplinary design firm in 1996 called JDSM; and also established the M5 Innovations in 2018 with his father which aims to provide creative and innovative design solutions. He is presently a faculty member of his alma mater, SDAAR DLS-CSB, which he believes offers one of the progressive architecture programs in the country. Javier will lecture on "Transformational Design: The Design of Purpose."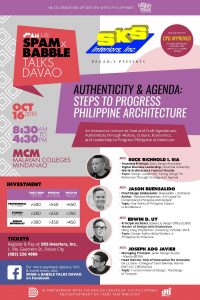 For inquiries, please contact SKS Interiors, Inc. with tel.no: (082) 226 4980 or check SPAM x BABBLE TALKS DAVAO on facebook. Thank you, Arch't. Angga Salanatin-Valencia for the information. Thank you, Mark Seng of SKS Interiors, for the invitation.
Foto: