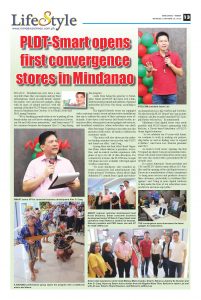 Finally, Mindanawons now have a one-stop hub where they can inquire and pay their subscriptions, check account details, request for repairs, view and test new gadgets, along with an array of related services, with the opening of the first PLDT-Smart convergence stores in Mindanao last October 11 at GMall Davao and SM Lanang Premier.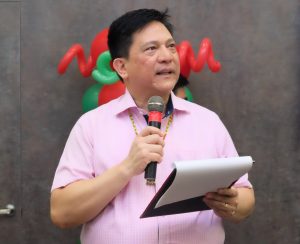 "We're breaking grounds today as we're putting all our brands under one roof in two strategic sites here in Davao, our 9th and 10th stores nationwide," said Smart senior VP for consumer business development Alex O. Caeg during the program.
Aside from being the gateway to Mindanao, Smart and PLDT also have over a hundred thousand postpaid and millions of prepaid subscribers in Davao City alone, according to Caeg.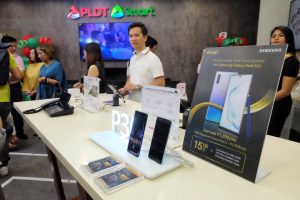 The digital lifestyle stores are equipped with a customer-centric layout and innovative installations that aim to address the needs of their customers more efficiently. It also have a self-service InfoTouch booths; interactive tables, where guests can test gadgets and services; and broadband visualizers, where subscribers can check their data usage. Experience associates are also present in both stores, all ready to address the customers' needs.
"The stores will also showcase the industry-leading seamless services that only PLDT and Smart can offer," said Caeg,
Among these are their latest Smart Signature Plans, which delivers a prioritize, worry-free, and in-control mobile experience with plans of up to 60 GB of data allocation. For connectivity at home, the PLDTHome Google wifi plans are now available with high-speed wireless connection.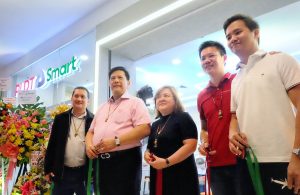 "No more deadspots, only seamless internet connectivity and entertainment with Roku-powered Tivolution, which allows high definition TV content from Cignal and videos-on-demand services, like NetFlix and YouTube. We also have the PLDT Home Fam Cam security solutions, and the recently launched PLDT prepaid home wifi service," he enumerated.
Mindanao's first digital stores were made possible with PLDT-Smart's partnership with 8telcom, a Davao-based distributor of PLDT-Smart digital solutions.
"As we celebrate our 19 years with Smart, we continue to work in making our partnership better as well as finding ways to expand it further," said Jason Lao, 8telcom president and CEO.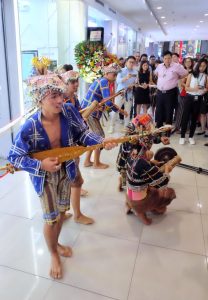 As treats to both stores' opening, the first 50 signed-up clients were given premium items. Those who made store transactions on the same day were also issued with a personalized MVP rewards card.
In a press statement, Smart president and CEO and PLDT chief revenue officer Al S. Panlilio said the opening of the said digital stores in Davao are a manifestation of their commitment "to bring more services and products closer to their customers, particularly in Southern Philippines" and "bring in more digital solutions to help make the lives of our subscribers more productive and more enjoyable."