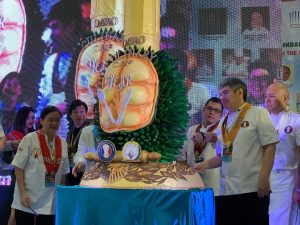 Chefs and florists from all over Mindanao vied for the prestigious culinary competition in the two-day 2019 Davao Culinary Cup at SM City here in Davao City
The Davao Culinary Cup, which opened on Monday, October 07, 2019, features culinary artistry, creativity, and passion.
Participants came from culinary and hotel and restaurant management schools, hotels, restaurant establishment and food and beverage industries. They will showcase their skills and talents in cooking, baking, and floral arrangement.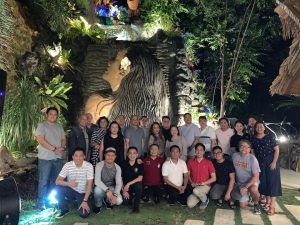 Participants vied for the opportunity to take part in the Philippine Culinary Cup competition or as scholars of LTB (Les Toques Blanches) Chefs Association Philippines. An opportunity also awaits them to compete abroad.
A dinner hosted by Salome San Jose, President of the LBT was held in the evening of Sunday, October 06, at Salome's Garden in Cabantian, dubbed "Welcome Dinner with the Kings and Queens," referring to the chefs who have made a name in the culinary world.
Photo Credits: Armand Mortejo