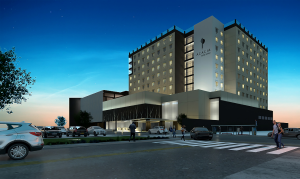 Another hotel is set to open before the end of the year as the city continues to draw more visitors.
Based on a press statement sent to TIMES on Wednesday, Acacia Hotel Davao, the third among Acacia hotels in the country after Manila and Bacolod, is set to add another 260 rooms to the growing hotel industry in the city.
The statement said the hotel, situated near SM Lanang Premier, will provide visitors with ease as it is just about 20 minutes away from the Francisco Bangoy International Airport.
"Acacia Hotel Davao is ideally situated in the midst of  Davao City's hustle and bustle,  the center of the city's business hub which is recognized as a booming location for both local and international tourism," it added.
The hotel, first built by a politician from the Caraga Region about five years ago, was eventually bought by Lucio L. Co, operator of Puregold, in 2017.
The hotel, it added, "is excited to embrace new cultures and local practices that embody a Davaoeño – passionate, hospitable, family-friendly, and zealous," adding that the traits, "infused with heartfelt service will definitely achieve great things by providing guests with an intimate and urban sanctuary in one of Philippines' most dynamic cities."
Another major feature of the hotel is that it provides guests with the view of the Island Garden City of Samal, the main tourist destination in the Davao Region, and those who want to experience the nearby city will only need 15 minutes to reach it.
Those who will stay in its premier rooms and suits will also have the privileges in its Club Lounge "for a more unique and personalized experience."
On food and beverage, the hotel will have four restaurants that will feature four outlets, one for buffet, one for Chinese cuisine, its lobby lounge and its pool bar.
Its Waling-Waling Café, will feature fresh delicacies while its Luk Foo Palace Chinese Restaurant will offer high-end Cantonese specialties.
Property consultant Prime Philippines said that the hotel industry is set to add another 1,400 rooms between the third quarter of this year until next year, bringing the total number of rooms for the middle and upper markets to about 9,500.
Regina Rosa D. Tecson, head of the City Tourism Operations Office, told TIMES that the operations of new hotels will become an added promotional material to entice more visitors to the city.
"New facilities are most welcome because they become part of our marketing strategy," said Tecson as her office projected a three million visitor this year as about 1.2 million visitors were documented during the first half of the year, up by eight percent compared with last year.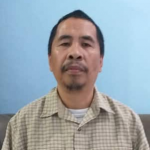 Managing Editor at Mindanao Times