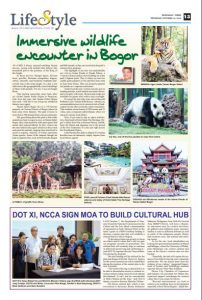 As a kid, I always enjoyed watching Tarzan movies, seeing wild animals that behave like household pets in the presence of the King of the Jungle.
In those movies, Bengal tigers, African lions, giraffes, Bornean orangutans, hippos, zebras, cheetahs, and Sumatran elephants ludicrously stay in the same jungle. As a kid, I was oblivious to the geographically correct dwellings of these wild animals. For me, it was all Jungle Book.
That feeling somewhat came back after we visited Taman Safari Prigen in Pasuruan, East Java last year, and Taman Safari Bogor last week. I felt like I was living my childhood fantasy once again.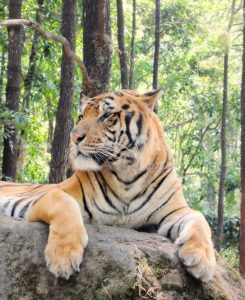 Taman Safari Bogor lies in a 170 hectare property in Cisarua District of Bogor (about an hour away from Jakarta). The park is home to more than 2,500 animals from various continents.
The good thing about this park is that while animals are kept in cages in zoos, in Taman Safari Bogor, they roam around in wide open spaces that mimic their natural habitat. In fact, visitors are the ones held inside caged vehicles as they roam and meet the animals, ranging from terrestrial to aerial to aquatic, majority of which represents Asian species. Some of the animals though are kept in separate sites, such as the Komodo dragon and Bali mynah, as they are involved in the park's conservation program.
The highlight of our tour was undoubtedly our visit to Istana Panda or Panda Palace, a 3-storey Chinese palace-style building set at the park's highest point. This is where we met two cuddly giant pandas Cai Tao and Hu Chun, both on loan from China. They are joined by playful red pandas in a separate enclosures.
Aside from the tour, visitors can also join in feeding animals, watch animal encounter shows, and even play with some. Rooms and camps are available for guests who wish to stay overnight.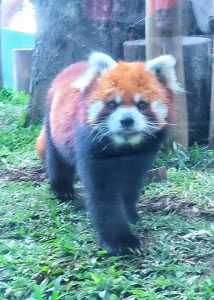 If you opt for just a day-tour, stay at the posh Pullman Ciawi Vimala Hills Resort, which cozy accommodations are set in various levels of landscaped terrain that overlooks misty mountains. This modern retreat boasts of 208 rooms and 21 villas, and a restaurant called Damar, where we enjoyed various local dishes.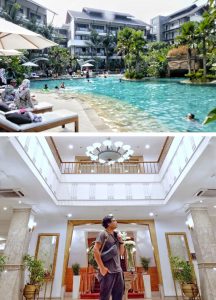 Now, if you want to stay in place with history, then head to Hotel Salak The Heritage. Bogor's oldest hotel has witnessed history unfold, from the Dutch and Japanese era to the period of the New Indonesia. It's also just right across the Presidential Palace.
Cebu Pacific flies daily to Jakarta. For Aneka Kartika tours in Indonesia, simply inquire from local Davao agents.