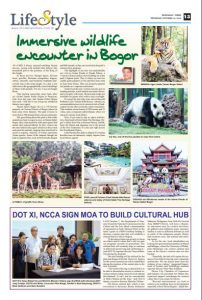 Last October 7, the Department of Tourism-XI and the National Commission for the Culture and the Arts inked a memorandum of agreement at Seda Abreeza Hotel on the latter's grant of a PhP10 million funding to develop a master plan that will establish a cultural hub for Davao Region.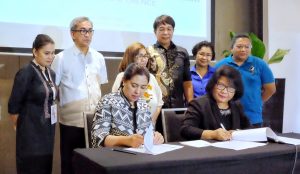 "It has always been our priority to focus on culture and its values that's why we gear our programs towards its promotions. The cultural hub will certainly help us continue in effectively preserving and celebrating it," said DOT Xl regional director Tanya Rabat-Tan during the program.
The said funding will be utilized for the plan and design of the hub. However, figures for the actual construction will be established during the creation of the master plan in the next 6 months.
"The intent of having a cultural hub is to be able to decentralize access to cultural resources and providing venue for local cultural development. It can't just be concentrated in Metro Manila all the time," said NCCA deputy executive director Marichu Tellano
The Davao cultural hub, which is also envisioned to showcase Brunei Indonesia Malaysia Philippines East ASEAN Growth Area (BIMP EAGA), will have a theater; an innovation area for creative activities; art galleries and exhibition areas; museum; studios to cater to different artforms as well as crafts of the indigenous people; library and resources area; and seminar and meeting rooms.
As for the site, local stakeholders are looking into government properties in Mintal and Malagos, where the University of Philippines Mindanao, city science centrum and some of the Davao's tourism sites are also located.
"Hopefully, the hub will capture the nuances of our tribes by having a neo vernacular architecture. We can always draw from the richness of our culture," suggested Department of Science and Technology assistant regional director Elsie Mae Solidum.
Davao City Chamber of Commerce and Industry, Inc president Art Millan also expressed support considering the tourism values that it can create for Davao.
"Beyond entertainment, we look at culture as an enabling force in development especially in here Davao Region," added Tan.