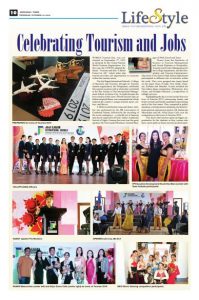 World Tourism Day, was celebrated on September 27, 2019 as declared by the United Nations World Tourism Organization. For this year, the UNWTO adapted the theme "Tourism and Jobs: A Better Future for All," which states that tourism provides job opportunities to everyone within the tourism sector.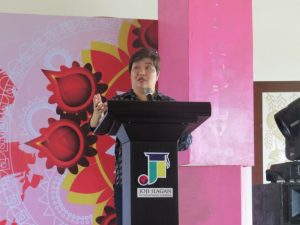 The Joji Ilagan Internationl Schools – College of Business and Tourism, through its Tourism student organization, the Voluptuaria, celebrated this special occasion with a whole-day event held at the Sky Atrium of The International Management School in Davao City. As India became the host country of this year's World Tourism Day, an Indian-inspired theme was conceptualized which featured the country's unique tourism spots, culture, and flavors.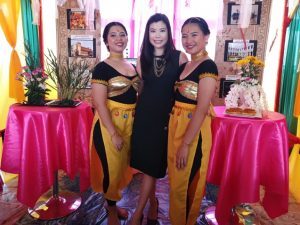 A Bollywood-themed song and dance number was performed by the JIB Association of Combined Talents, followed by the unveiling of the event centerpiece – a colorful set of lanterns and decors inspired by Diwali, India's traditional festival of lights. Gracing the event was the guest speaker, Ms. Pia Lourdes Montano, General Manager of PAR Travel and Tours.
Teams from the Bachelor of Science in Tourism Management and Grand Diploma in Hospitality, Tourism and Events Management for the College department, and the Hospitality and Tourism Entrepreneurship track of the Senior High School department participated in different sets of activities within the week. They were grouped into teams based on the major cities of India: New Delhi, Chennai, Kolkata and Mumbai. Events included the Neo-ethnic dance competition, Photourism, Jazz Chant, and Delight Onboard, a competition of inflight services.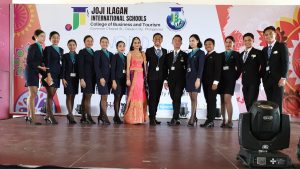 Highlighting the day's event was the first-ever Icon of Tourism 2019, showcasing beauty and brains of male and female candidates representing each of the four teams. They competed in public speaking, extemporaneous speaking, and head-to-head question-and-answer portion. Mr. Ruben Jan Mascariñas and Ms. Allyn Grace Celis won the competition as the Icons of Tourism 2019.
This shows that tourism opens up bigger opportunities for the students as they venture into their career paths as future tourism professionals.