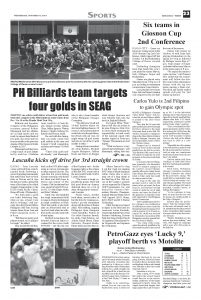 Davao City – Some six teams are seeing action in the 2019 Giosnon Cup 2nd Conference which tipped off last October 3 at the Brokenshire College of Davao covered court.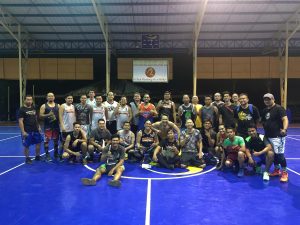 Defending champion team Papi heads this year's cast joined by teams Marvie, Jack, Malagos, Jasper and Brokenshire.
Games are played every Thursdays from 5:30 p.m. to 9 p.m. according to tournament commissioner Jong Zamora.
Last playdate saw teams Papi, Jack and Jasper winning over respective foes for their first win of the season.
Games will resume on October 10 with Team Jack playing Brokenshire in the opener at 5:30 p.m. followed by Malagos versus Papi at 7 p.m. Team Jasper of Jasper Andrada battles team Marvie in the main game at 8 p.m.
"We expect the teams to come on time," said Zamora who added that the tournament will follow the double round robin elimination format with the top two teams earning a finals slot. The third and fourth seeded squads will play for 2nd runner-up honors.