The Alsons Development and Investment Corp., the brand for commercial properties of the Alcantara Group, is developing another property that will serve as shopping and food destination.
In a press statement, the company said the Poblacion Market Central, which will be located at the former Madrazo Fruit Stand, will sit on a 3,892-square meter property.
The project, it said, "will be an inspiring addition to a neighborhood that is at the crossroads of old and new Davao," as the project is located in the city center.
"With modern high-rise condominiums rising alongside top-tier hotels and universities in the area, the project's location is indeed a prime commercial address," it said.
The project will also become a "celebration of the city's evolving identity and promising art, retail, and food scene" and "a place where heritage meets hip."
Although not much detail is available, initially the project will target new tenants and will also house best local restaurants as part of the development will be a parking space.
The plan is to develop a place similar to a mall but has a better character and will also offers local flavor.
The project is just a block away from the Aldevinco Shopping Center, an iconic shopping center known for its souvenir products as it has become a go-to place of visitors, both locals and foreigners.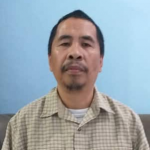 Managing Editor at Mindanao Times