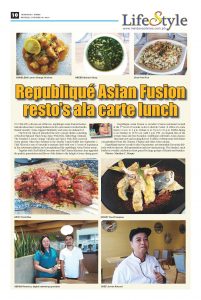 To create a diverse set of flavors, republiqué Asian Fusion Restaurant introduced new concept dishes in its ala carte menu to invited media friends recently. Some suggest familiarity and some are unheard of.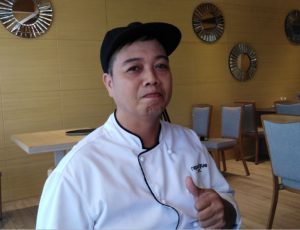 Chef Jorven Allocod presented the new concept dishes consisting of Seafood Spinach Thick Soup, Spicy Pork Ribs, Salted Egg Calamari. The Boneless Lemon Orange Chicken and Spicy Pork Ribs received warm praises when they debuted in the Sunday Lunch Buffet last September 01. Chef Jorven Allocod is one of Aracadia's eminent chefs with over fifteen years of experience in the restaurant industry and conceptualized the republiqué Asian Fusion menu.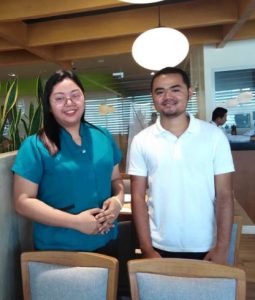 Together with Chef Milton Deocades and Chef Clenton Elesterio, they upgraded the quality, presentation and flavor of the dishes to the delight of every dining guest.
republiqué Asian Fusion is Arcadia's Fusion restaurant located at the 2nd level of Arcadia Active Lifestyle Center. It offers ala carte lunch 11L00 AM to 2:00 PM . Dinner is at 5:00 PM to 10:00 PM. Buffet dining is on Sundays at 10:30 AM until 2:00 PM. An original idea of the owners Inna and Irra Escandor, republiqué celebrates Asian classics fused into new and exciting flavors. It offers a vibrant menu with dishes conceptualized from the Chinese, Filipino and other Asian cuisine.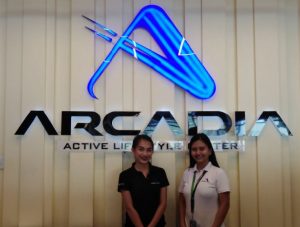 republiqué mirrors Arcadia's idea of a premium, yet sustainable Davaoeño lifestyle with its interiors,
dish presentation and new menu pricing. The Sunday Lunch Buffet is a weekly celebratory feast graced by large groups of friends and families.
Photos: Marilyn C. Roque