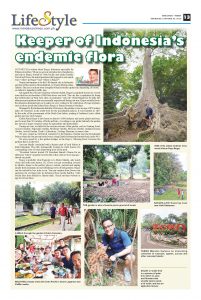 Not much is written about Bogor, Indonesia especially for Filipino travellers. When we got our invitation for a familiarization trip to Bogor, hosted by Cebu Pacific and Aneka Kartika Travel and Tours, the initial questions that popped in our minds were "what's in Bogor?"and "where is Bogor?"
Bogor just happens to be the 14th largest city in Indonesia and part of the massive Jabotadetabek, or Greater Metropolitan Jakarta. The city is an hour away (roughly 60 km) from the capital city, depending, of course, on Jakarta's legendary traffic jam.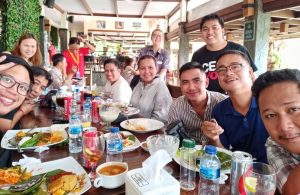 Set against the volcanic backdrop of Mount Salak, Bogor is popularly known as a resort town that has an elevation of 869 feet above sea level. The city has a reputation for being the wettest place in West Java, thus, its nickname "rain city" (Kota Hujan) for its daily late afternoon precipitation that we personally experienced during our stay. Bogor actually favors the afternoon thunderstorm as it makes its soil conducive for cultivation of tropical plants, such as those inside the Kebun Raya Bogor or Bogor Botanical Gardens.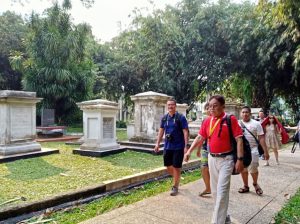 Managed by the Indonesian Institute of Sciences, the gardens cover an area of 87 hectares (plus 28.4 hectares in the north-west for the presidential palace). It was founded in 1817 by the order of the government of the Dutch East Indies, making it Southeast Asia's oldest garden and one of its largest.
Kebun Raya Bogor is also home to almost 14,000 endemic and exotic plants and trees, and to more than 50 varieties of birds and bats. According to our guide Sukandi, the garden has served as major research center for agriculture and horticulture.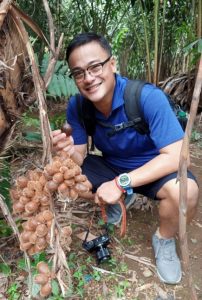 During our tour, we hiked to the various sections of the garden, such as Gunting Pond, Araceae Garden, Teijsmann Garden, Medicine Garden, Mexican Garden, Sudjana Kassan Garden, Orchid Garden, Treub's Laboratory, Zoology Museum, to name a few.
We also visited an old Dutch Cemetery by the Bamboo Garden near the Presidential Palace where the last person buried was a young Dutch-Indonesian botanist back in the 90's.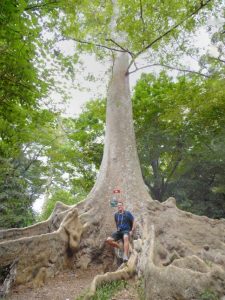 We also passed by a few garden bridges as the Bogo's Ciliwung River traverses the gardens thrice in the trail.
Our tour finally concluded with a hearty meal of local dishes at Kafe Dadaunan. The cafe, strategically located on a hill, boasts of a commanding view of some interesting spots of the park.
"President Jokowi hosted US President Barack Obama for an afternoon "bakso" (popular local broth) in this cafe not too long ago," shared our guide.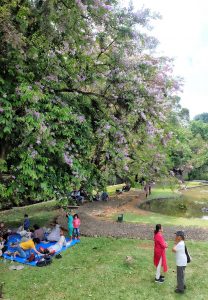 Bogor is probably what Tagaytay is to Metro Manila, only much closer and with more nature. So, if ever you got everything covered in Jakarta, Bogor is the perfect place to retreat, unwind and unplug amidst fresh mountain air and refreshing views of lush gardens. Bogor can be reached by bus, train or car. You may inquire from Davao tour operators for exciting tours in Indonesia from Aneka Kartika. Cebu Pacific flies from Manila to Jakarta daily. Check out their website or app for lowest fares.