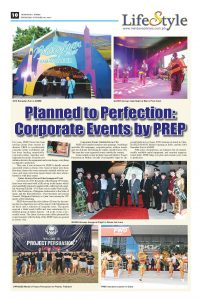 For years, PREP Davao has been serving clients from various industries. PREP is a professional corporate events coordinator and has been leading remarkable corporate parties, launches and important occasions. From the consultation down to the equipment and event design, everything is planned to perfection.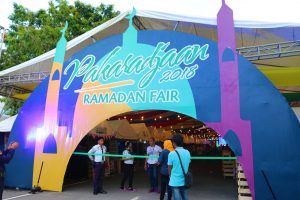 This year, it was an honor for PREP to handle several successful events in Davao City. Some of these were from first-time clients who were extremely satisfied with the services, and some were from repeat clients who have always trusted us with their events.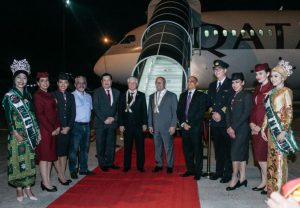 Qatar Airways Davao-Doha Inaugural Event
Last June 18, 2019, the guests of the Boeing 787 Dreamliner were welcomed with a full set-up at the tarmac which was beautifully prepared complete with a rolled out red carpet. Mr. Marwan Koleilat – SVP East Asia & South West Pacific, H.E. Alan Timbayan – Philippine Ambassador to the State of Qatar, and Mr. Roussell Reyes – First Secretary and Consul General, Philippine Embassy in Qatar were among the VIP guests at the launching.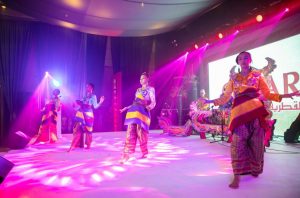 PREP showcased the rich culture of Davao by decorating the pre-departure area of the airport with Mindanaoan art decor and a selection of exquisite roses. The guests enjoyed a Halal snack buffet and were entertained by a talented group of ethnic dancers. All in all, it was a successful event. The Qatar Airways main office planned the event remotely with the help of the PREP team on-ground in Davao City.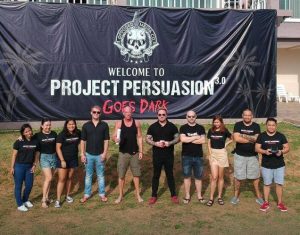 Corporate Events Outside Davao City
PREP also handles launches and openings, workshops and talks, PR campaigns, corporate parties, outdoor events, and out-of-home advertising for clients outside Davao City. The team has even organized events outside the country.
Some notable events include Opposed Media's Project Persuasion in Phuket, Socially Unacceptable Vegas by Opposed Media in Las Vegas, FWD Insurance Launch in Cebu, HAFELE-BOSCH Branch Opening in Iloilo, and the 2018 Ramadan Fair in ARMM.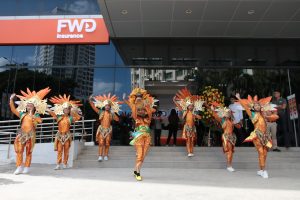 With years of experience, an extensive list of contacts, readily available rental equipment, and on-point organizational skills, PREP helps you plan and execute your event to perfection.