Mindanao is expected to borrow about P9.6 billion out of the P85 billion target for the housing loans of the Home Development Mutual Fund, a top official said here last week.
"We are hoping to hit the target," said Fermin A. Sta. Teresa, senior vice president for lending operations of the Fund, better known as Pag-IBIG Fund, as he pointed out that in September, the Fund had already lent P6 billion in Mindanao.
Sta. Teresa said that the possibility of hitting the target is very high as more groups have accessed loans from the Fund, among them schools and local government units. Last year, the Fund lent about P7 billion in Mindanao, or about 10% of the P73 billion that it lent in the entire country.
He added that Mindanao's performance is always anchored on the performances of the three major cities: Davao, General Santos and Cagayan de Oro. However, recently several other local government units (LGUs) and private employers have been active in accessing funds for their constituents, among them the towns in Zamboanga del Norte.
Last week, the Fund signed a memorandum of understanding with the Ateneo de Davao University and the Realty Investments Inc. for the setting up of a housing project for the employees of the university.
Sta. Teresa added that there are other similar initiatives with other schools in Mindanao, like the one with the Southern City Colleges in Zamboanga City.
"More employers (in Mindanao) are coming in (to become partners in providing housing for their employees). To me it is a partnership because there is the desire of employers to provide homes to their employees," he added.
Meanwhile, the Fund also recognized the best performing developers in Mindanao for the first semester of the year,
Those included in the top performing developers were the 8990 Housing Development Corp., the VCDU Realty Corp., Malate Construction and Development Corp., Johndorf Ventures Corp., Urbaneast Developments Inc., Prestige Homes and Realty Development Corp., Bria Homes, Inc., Gensan VSM Realty Corp, Primeland Properties Inc., and Prima Casa Land and Houses Inc.
In terms of employers, those recognized were Bukidnon Provincial Government, Cagayan de Oro City Government, Mindanao State University, the Tagum Agricultural Development Co., T-Nalak Labor Service Cooperative and General Services Multi-Purpose Cooperative.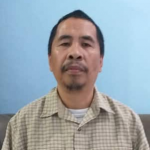 Managing Editor at Mindanao Times