The Mindanao Development Authority (MinDA) has partnered with an Israeli agricultural company in developing a water system for drinking and irrigation that can be used in remote areas in Mindanao and Palawan.
In a press statement over the weekend, MinDA said it has also been working with the Department of Interior and Local Government for the designing of both the technical and financial plan for the solar-powered water supply and desalination plants for Mindanao remote villages.
Naming the program as the Mindanao Rural Water Supply Program, the statement said Secretaries Emmanuel F. Piñol, chair of MinDA and Eduardo M. Año of the Interior and Local Government have both been pushing for it, which will have an initial fund of about $500 million which local government units (LGUs) can access from local banks.
"We are designing a new scheme in the financing of LGU projects where they could access loan funds through a partnership between the foreign funders and local banks," said Piñol as he met with the representative of the LR Group, the Israeli company, last week to discuss the proposal.
The press statement identified the company as the one which offered to build 6,200 units of solar-powered irrigation system with a back-up financing payable in 15 years with a 3-year grace period.
The same company two prototypes of the system, which is linked to a computer system and equipped with a fertigation tank in Lumban, Laguna. It donated the prototypes when Piñol was still the secretary of Agriculture department.
The rollout of the program, which is expected before the end of the year, will come after the financial and technical package is finalized and that by that time LGUs of Mindanao and Palawan will be invited to access it.
The statement said Piñol identified water, power and rural infrastructure as the most urgent needs of the agricultural sector in Mindanao and Palawan so it could increase productivity and address health challenges.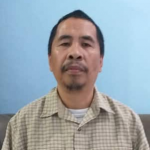 Managing Editor at Mindanao Times