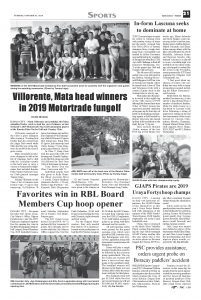 Mark Villorente and youthful Abu Mata submitted better cards to lead the cast of winners on last weekend's 2019 Motortrade Fun Golf tournament played at the Rancho Palos Verdes Golf and Country Club.
Villorente emerged as the Class A gross champion after scoring a 73 noting four birdies that also earned him the Angry Bird award while Mata had his way at the fairways for an 89 for the Class B gross crown.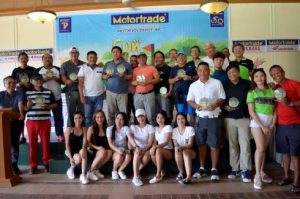 Mata, 24 and also a motocross champion to add on his list of winnings, had to deal with his iron-plays mostly in the back nine to carved a victory as witnessed by flightmates that included Rancho Palos Verdes Golf and Country Club general manager Tommy Inigo.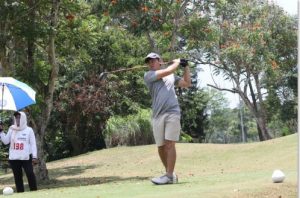 Joining Villorente on the Class A list of winners were Dennis Capa 77 (gross first runner-up), Gil Bullecer 78 (gross 2nd runner-up) and Romar Gajunera 69 (net champion) while Ed Pacana 92 (gross first runner-up), Kang Hwa 93 (gross 2nd runner-up) and Carlos Senase 72 (net champion) joined Mata in Class B.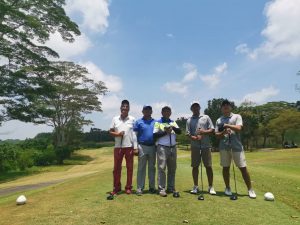 In Class C, Dong Casas took the gross title with 101 leaving past Donald Ogahayon for the first runner-up with 103 followed by Bert Gura (104) at 2nd runner-up honors.
Tony Morta won the Class C net crown with 75.
Individual awards were also given to Rolly Buendia (Most Accurate Drive – 3 yards), Dennis Madrazo (Nearest to the Pin – 174 cm), Dennis Capa (Par Man – 11), Kenneth Dabi (Bogeyman – 12) and Jomari Gonzales (Most Exercise – 141).
Special designed trophies were given to the winners in grand rites by Motortrade's Executive Vice President Romy Noro and Motortrade Parts Manager Jong Canlas.